Last week I was busy packing my bags as I prepared to head off to the first weekend of the Patchwork in the Peaks Retreat, Peaks 13. I have shared some snippets from the weekend over on Instagram and facebook but I thought I would share a few more here with you all today.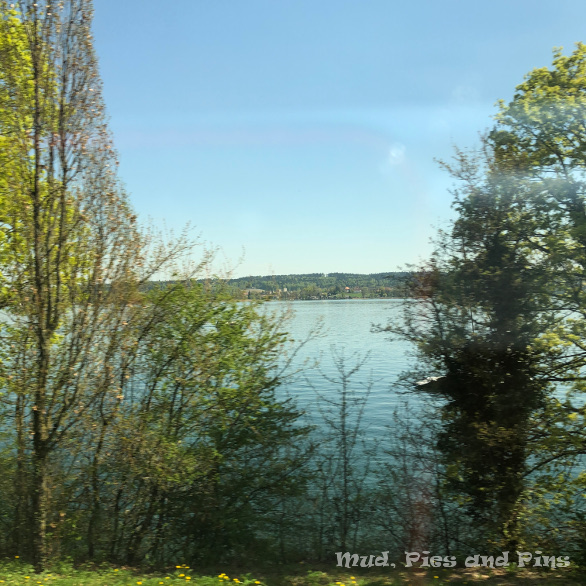 Thursday afternoon saw me hopping on a train with my good friend Elizabeth and we headed south along the lakes to Geneva airport where we, and many of our fellow quilters, were collected and driven onward to Morzine in the French Alps, our home for the weekend. The long weekend began, as it was to continue, with blue skies and summer like temperatures.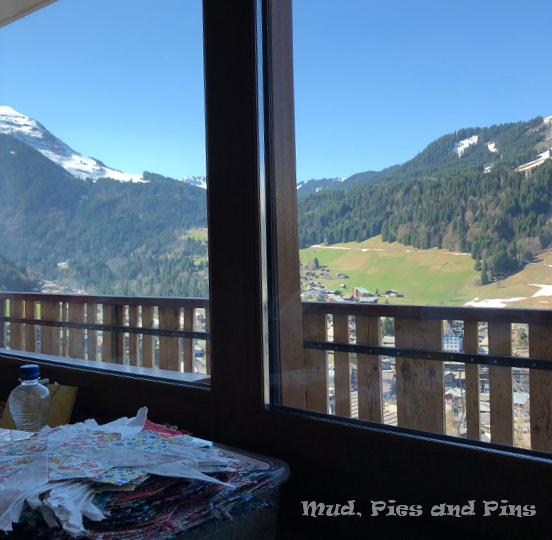 We spent our first evening settling in, making new friends and reaquainting ourselves with old ones and admiring each others handiwork at the post dinner show and tell.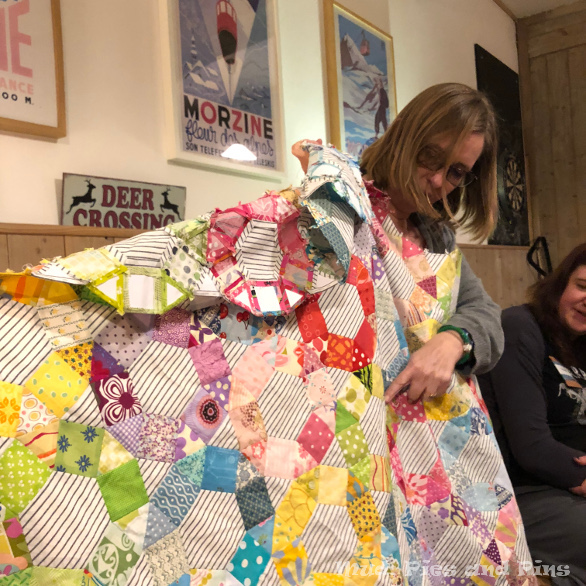 The theme for the weekend was "making progress" so we were free to sew as and when we wanted over the weekend. Mornings were generally spent in the sewing room, and afternoons saw many of us migrate to the terrace as we enjoyed the glorious weather and progressed our hand sewing.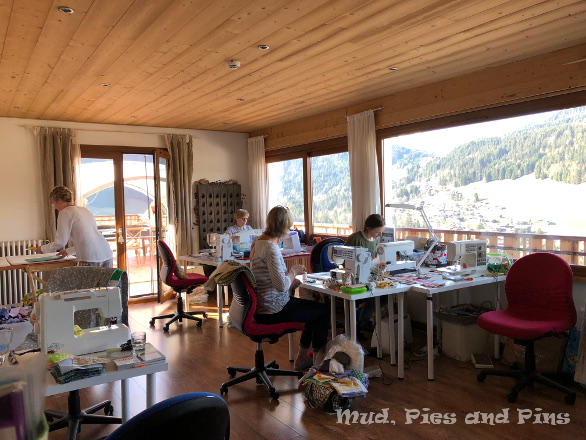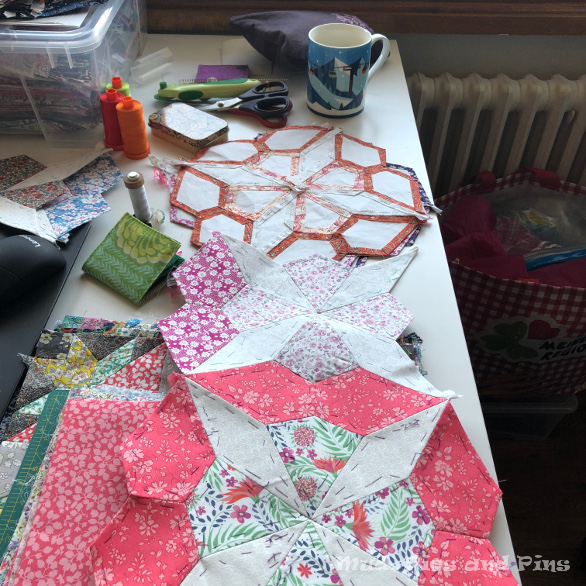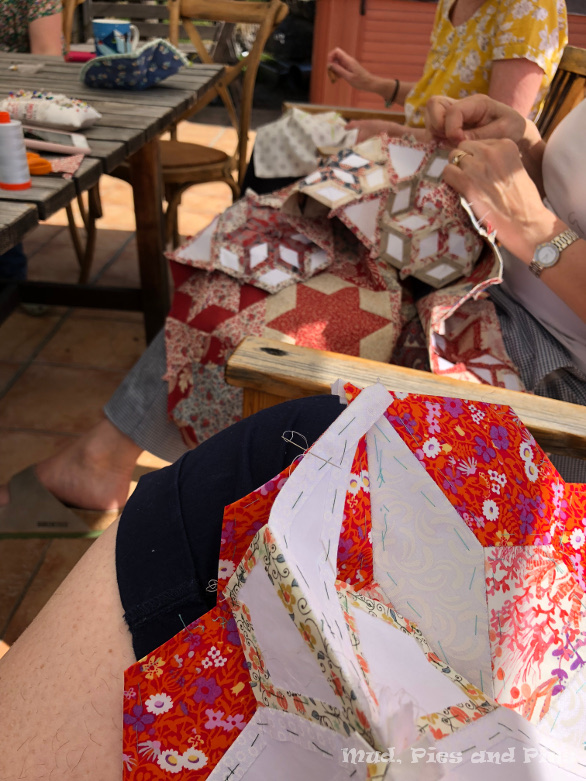 In addition to our Thursday night show and tell we also had fun activities in the form of a fat quarter dice swap game on the Friday night and a quick make stash attach project on the Saturday. It was a weekend filled with creativity and progress, with fun and laughter. We relaxed and were spoilt, not only by the staff at Chalet Les 4 Vents who looked after us and fed us like royalty, but also by our secret sisters who left us little treats on our sewing tables over the course of the weekend.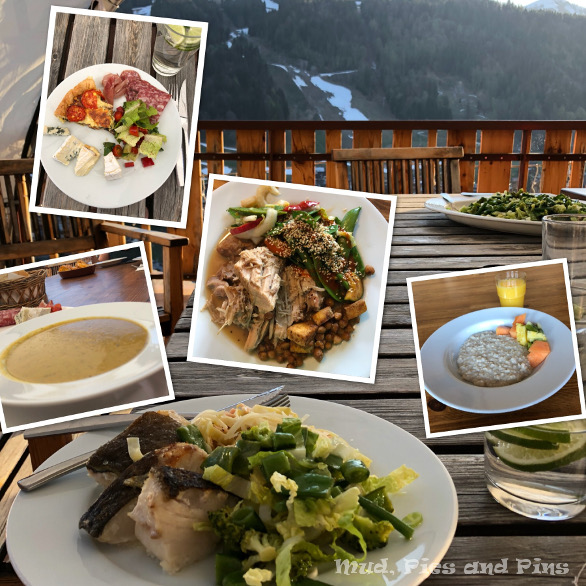 I recieved lots of wonderfuly treats from my secret sister, my favourite of which has to be the glorious purple fish she cross stitched for me. As a former fisheries biologist I have always had a special love of fish, and that it is purple makes it even more perfect.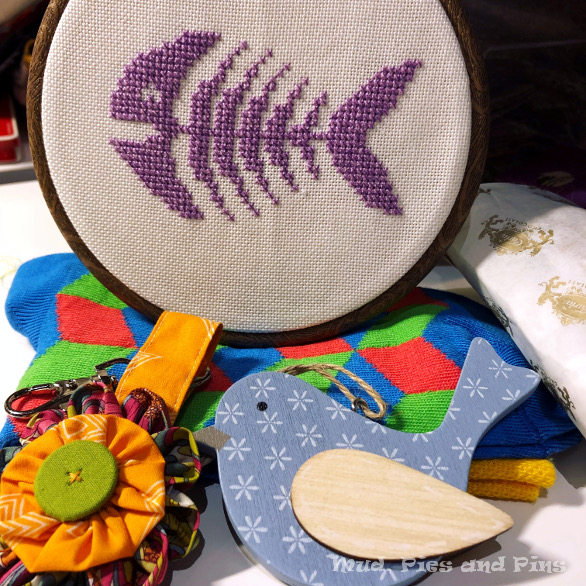 Amongst the gifts I left for my secret sister was a miniature wheelbarrow and some fruit and vegetable pincushions I had made to fill it. I knew they would appeal to her as she loves to garden.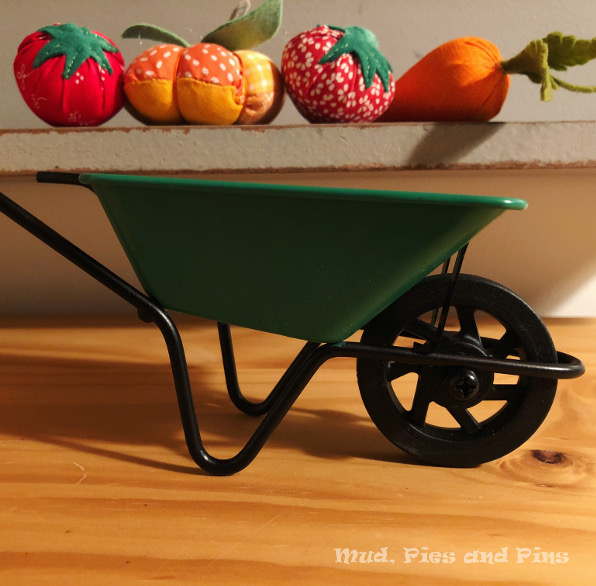 As ever the weekend flew by much too fast for our liking, but come Sunday it was time to show off all of the progress we had made, say our goodbyes and head home.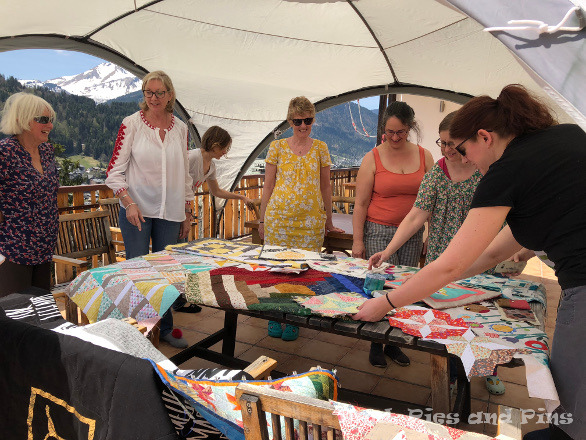 I'm lucky enough to be able to also attend the second weekend of Peaks 13 this weekend so I'm starting to pack my bags again and I'm really looking forward to heading back to the mountains for another weekend of fun. I hope you'll follow along on Instagram or facebook and perhaps I will even see you there in person at one of the next retreats?