The first of the two Patchwork in the Peaks 13 retreat weekends kicks off on Thursday so it really is time I started thinking about what projects to pack. The focus for Peaks 13 is Making Progress and as I am attending both weekends of the retreat there is a lot that I could realistically achieve. There are several quilting projects that I could easily finish over the two weekends but I'm going to do something a little bit different this time around.
Up until now, I have brought my sewing machine to the Peaks retreats. However, as my portable Brother machine is currently broken, this time I am going to be traveling without a machine. If you follow me over on Instagram you will know that I have a few varied English Paper Piecing (EPP) projects on the go so these are going the focus of my Peaks 13 weekends.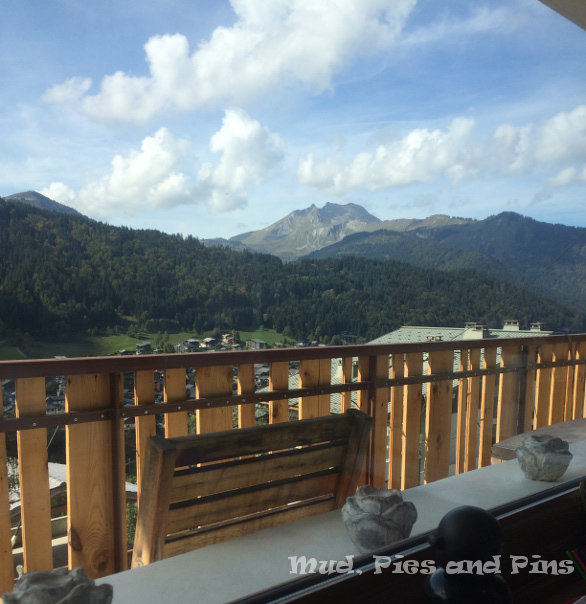 If you are not familiar with the Peaks Retreats then let me introduce you to them briefly and tell you why I think my working on EPP projects for the weekend is a great idea. Peaks is organised by the lovely Elita from Busy Needle Quilting and is held biannually at The Mountain Lodge Company's magnificent Chalet Les 4 Vents located in the town of Morzine in the French Alps. Our main work room looks out over the most magnificent of views and opens onto a patio that often forms an extension of the work area in good weather, as well as being a great place to dine and enjoy the hot tub in the late afternoon or evening.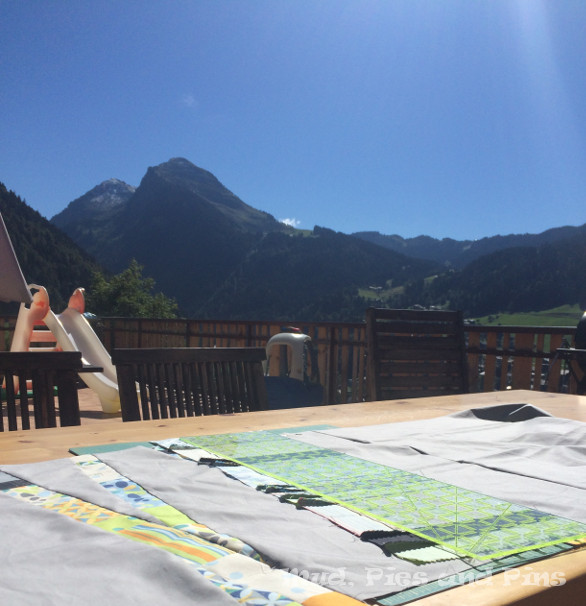 Because the group at Peaks is relatively small and the schedule is light and flexible it is always a very fun intimate social event. Bearing all this in mind, I know that it will be bliss to just sit back, slow down, enjoy lots of hand sewing in great company and take in all that Peaks 13 has to offer.
As for the projects I'd like to progress well the first one would have to be the Liberty quilt that I started working on when I took part in the #eppparty over on Instagram. At the time I only managed to get 10 of the 13 project blocks finished. I have a few ideas on how I would like to layout and finish the quilt but to do so I will still need to make the 11th and 12th blocks (but not the larger 13th block). Peaks 13 could be a great opportunity for me to make blocks 11 and 12 and get ready to start piecing the quilt top I have planned.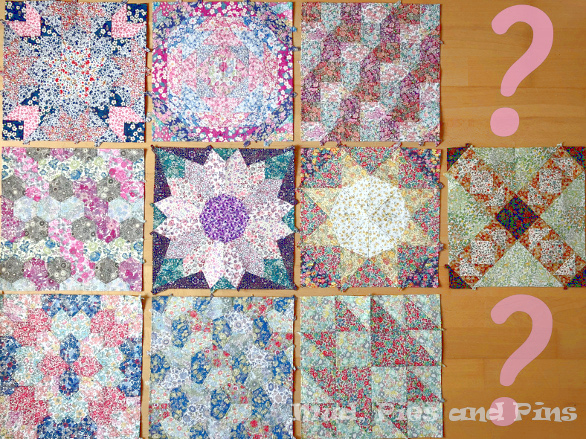 The next project I would like to progress is my Liberty "Seoda Quilt". "Seoda" is the Irish (Gaelic) for jewels and I felt it was the perfect name for a quilt that includes diamond and jewel shapes. I've not worked on this quilt for a number of weeks but this would be a good opportunity to get some more progress made on it, especially as I only need to finish edging five blocks before I can start piecing the top.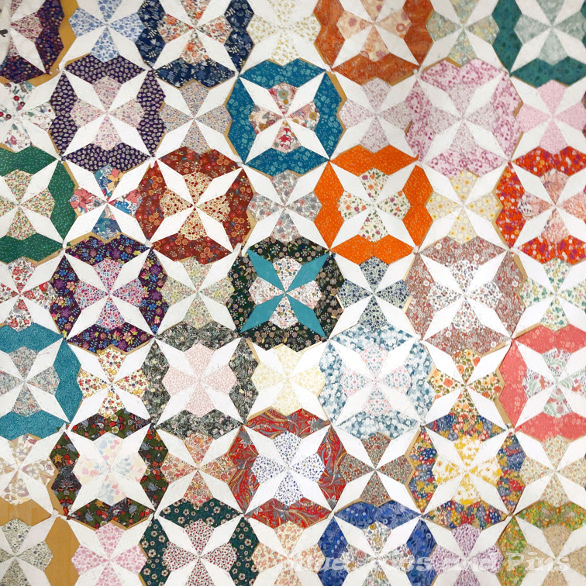 The Sun Print quilt that is currently my on-the-go project will also come with me as I have quite a lot of pieces pre-cut for this quilt that can be basted even if I don not progress it's piecing any further.
And finally, there is a small Liberty pillow project that I designed last summer that I will pack should I feel the want or need to do something completely new. If nothing else it would be nice to get the papers and fabrics cut and ready to baste.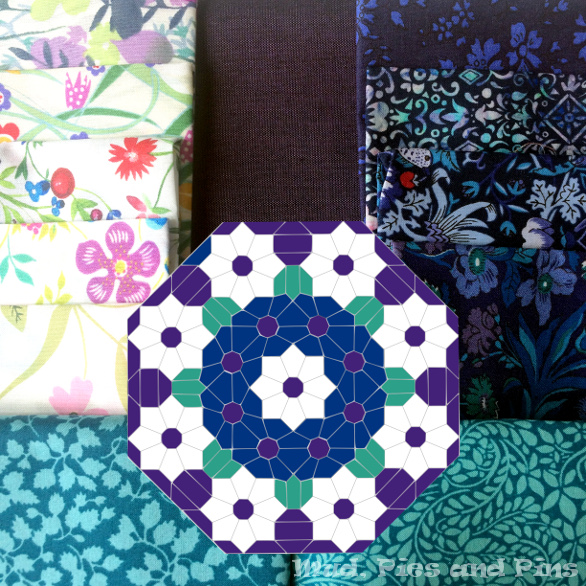 I do hope you will follow along on my Peaks 13 adventures over on Instagram or on facebook and I look forward to telling you all about them here once I am back.