It's a dull, grey, cool Friday morning here and it's hard to believe that this time last week I was enjoying blue skies and warm sunshine in the French Alps as I stitched my way through the second of the Peaks 13 retreat weekends. It was yet another fun and productive weekend spent with quilty friends, both new and old and everyone definitely followed the retreat theme "Making Progress".
The design wall was kept busy throughout the weekend as people churned out finish after finish.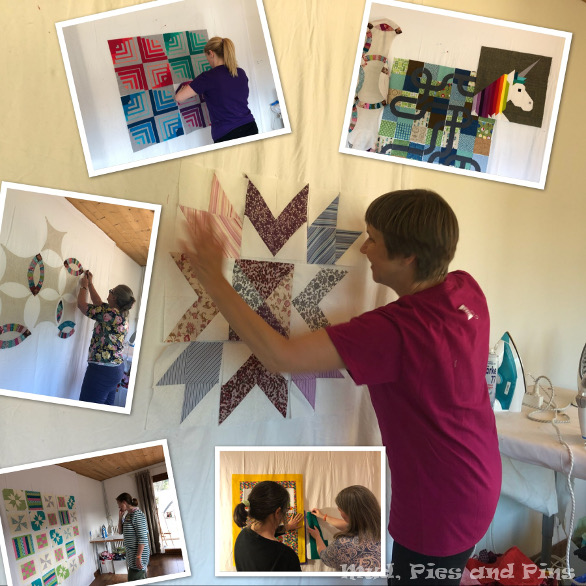 There was everything from pouches and bags to quilt tops and whole quilts being worked on and the finish up bell was rung repeatedly as make after make was completed.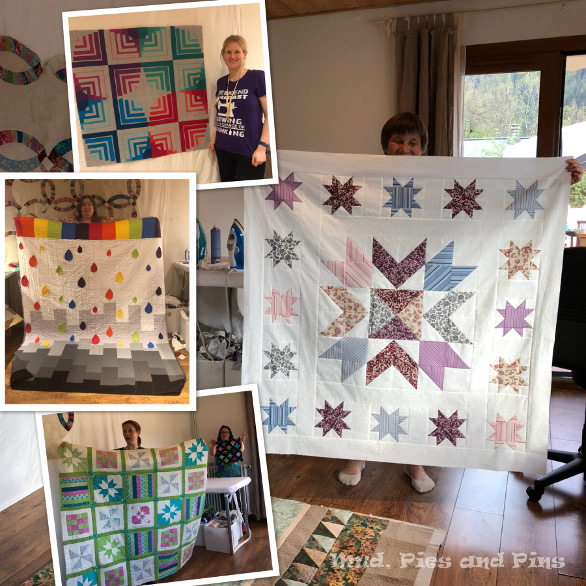 We sewed indoors and out on the terrace, we sewed through the day and in some cases late into the night and I have to admit to being the last one standing (or should that be sitting?) on one occasion.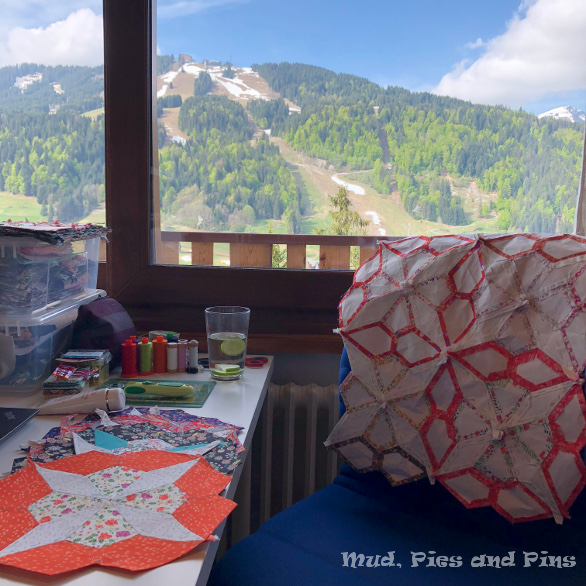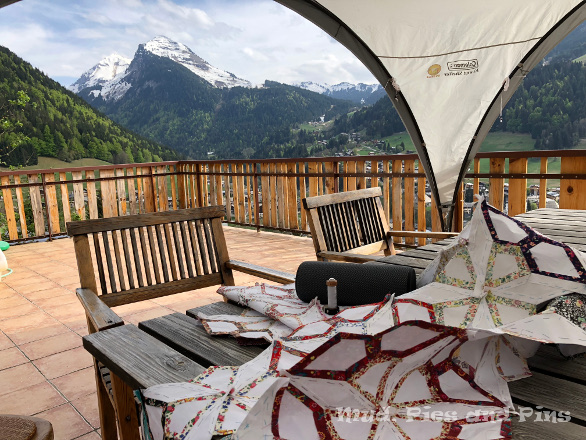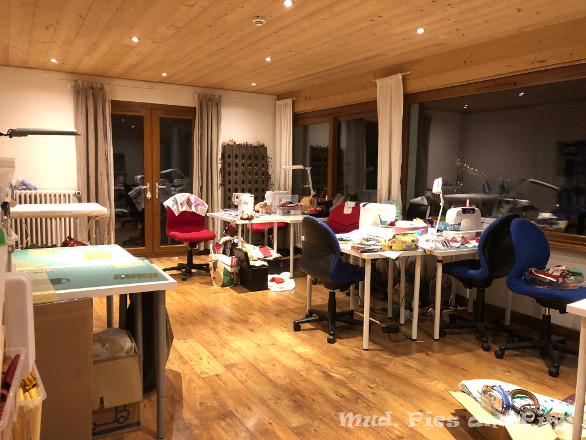 We balanced out our productivity with breaks and treats. There were massages in the afternoon for those that wanted to book them and they were followed up with hot tub time so we could relax, unwind and simply enjoy our surroundings.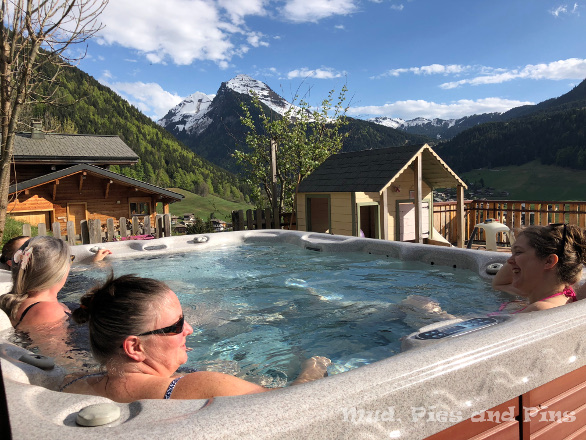 We had gin o'clock on the terrace, sometimes celebrated with the delicious smells of barbeque wafting around us as our dinner cooked over the coals.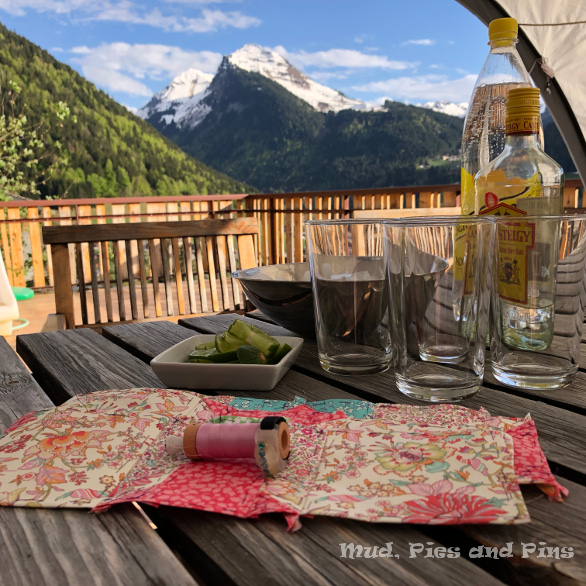 We were also lucky enough to be able to dine outdoors on occasion and the food was amazingly good (as, it must be said, is always the case at Peaks). It was so nice to just linger after meal times, enjoying a cuppa and chatting  together.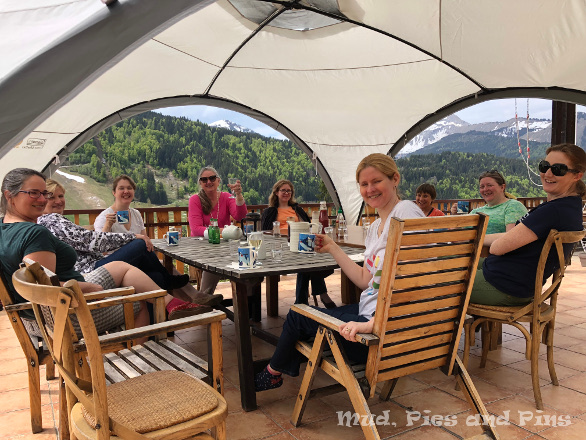 In addition to working on the projects we had brought with us we had our traditional show and tell on the first evening. On the second night we played the fat quarter dice swap game. The idea is simple, each person brings three fat quarters and we then roll dice that decides whether we pass them back or forward to other players or put them in the pile in the center of the table. Unlike some versions where the winner takes all we play it so that each person gets to choose from the central pile when they have no fabrics in front of them to play with so that everyone finishes up the game with three fat quarters, hopefully not those they brought with to play with. I brought home six gorgeous new fabrics over the two weekends and I will definitely have fun creating with them.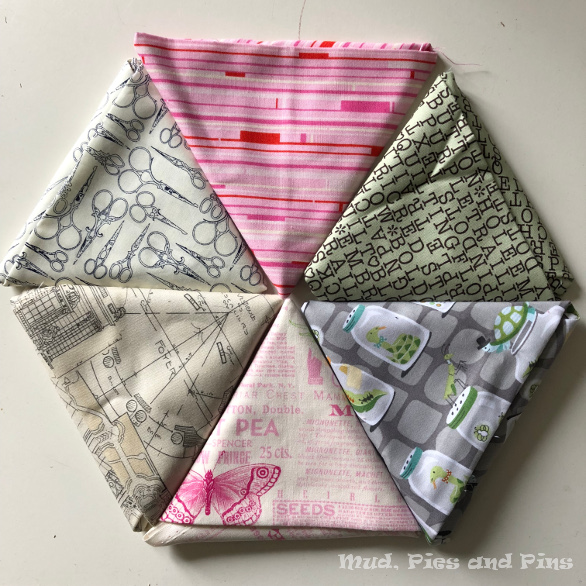 On the final night we had the stash/scrap attack project. The idea behind this one is simple: Gina, one of our two quilt fairies, shows us how to make a small project that we can use our scrap fabrics for. We are free to use our own scraps or we can rummage through Elita's scrap bins for fabrics we would like to use. This time we made some cute little snappy coin purses, following the i Heart Linen Tutorial. I have to admit to cheating a little on this project. Because I didn't have a sewing machine with me I decided to follow the lesson the first weekend, do most of my sewing when I was back at home during the week, and then finish off my pouches on the second weekend. I made two pouches, one for each weekend, and one for each of my two boys. I decided to try using cork for the outside of the pouches as I had some small scraps I had recently purchased and for the linings I used space fabrics leftover from quilts that I had recently made for the boys. Needless to say, the pouches were a bit hit with the boys!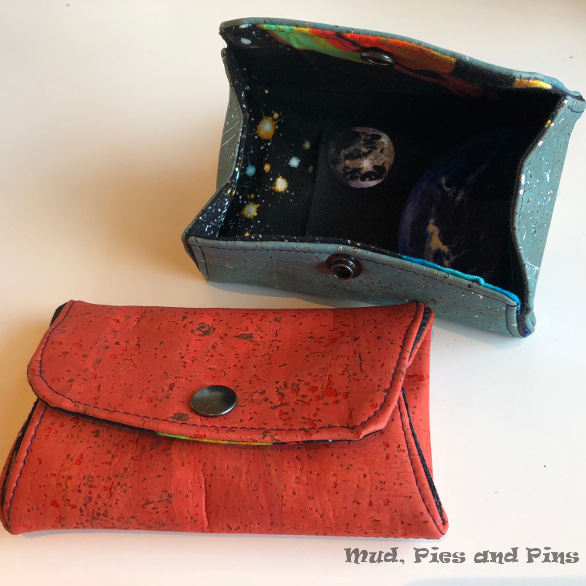 Secret sisters were busy again this second weekend and it was always lovely to hear exclamations of delight when someone returned to the sewing room to find a little treat on their sewing table. People really were so thoughtful with their choices of gifts and yet again I was thoroughly spoilt my my secret sister who left me some handmade Liberty lovelies and other wonderful gifts.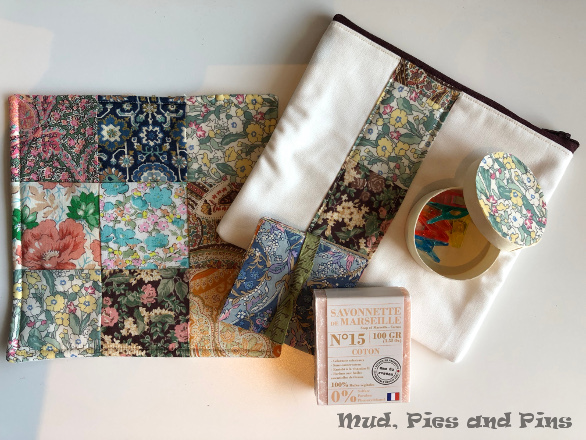 My secret sister, who had travelled all the way from the US to come join us, had indicated that, amongst other things, she liked EPP, fussy cutting, and preferred savoury over sweet. Armed with this information I left her some cute Swiss themed ribbons, a little chocolate bar notebook and a fat quarter that I knew would be perfect for fussy cutting. I also made her a little pin guardian angel pin-cushion and had my husband play with his new laser cutter so I could make some papers and cutting templates for a mug-rug EPP kit with one of my own patterns.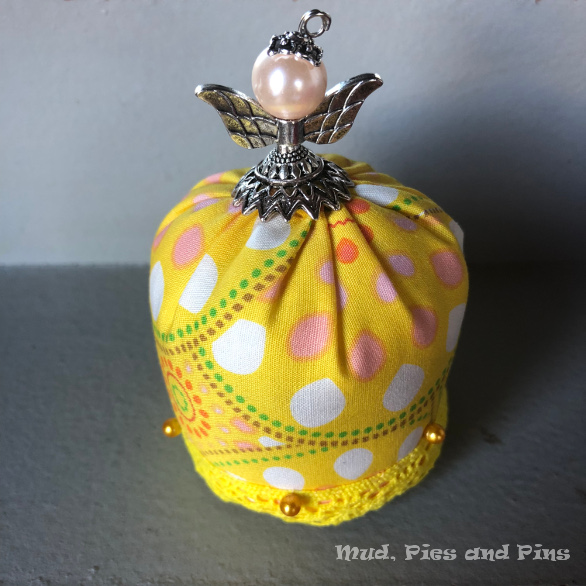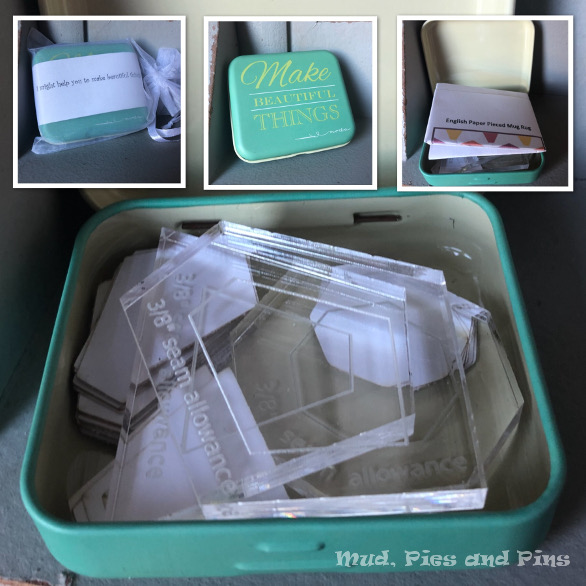 All in all it was another thoroughly enjoyable weekend and we were all sad to see it finish up. As usual we finished up the weekend with our group photo (minus one, who had to leave extra early to catch a flight) before packing up and saying our goodbyes.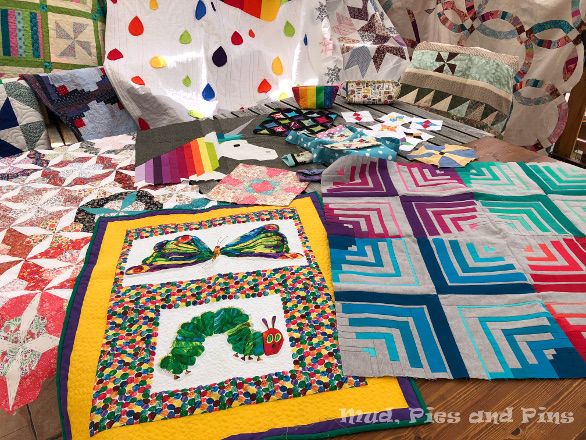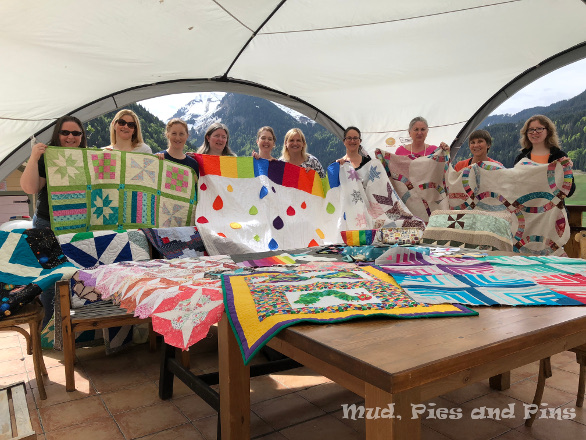 I am sure that you will agree that we were a most productive group. Each and every time I go to Peaks it never ceases to amaze me how much we can all achieve in just a short few days and how much talent and inspiration there can be packed into one small group. It goes without say that I'm already looking forward to Peaks 14 in the autumn! Maybe I will see you there as well?