Inspiration, or should that be quiltspiration, comes from all sorts of places. My latest inspiration is our new living room rug, and it's inspiring my desire to sew blue 🙂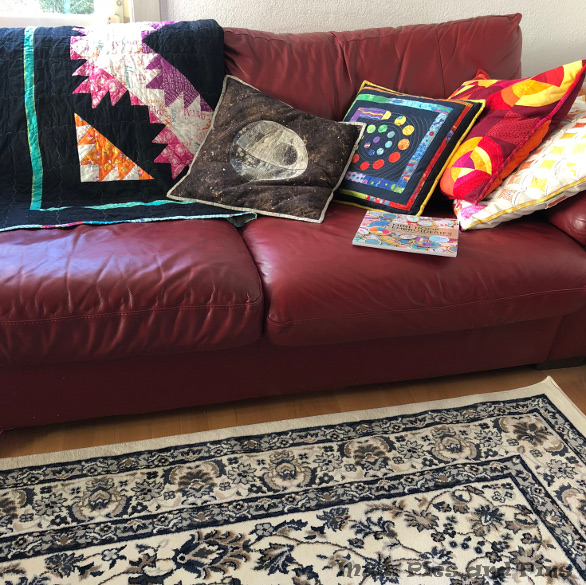 I must admit I am finding this a little bit shocking. When I sew it's usually with a lot more colour. My house is filled with colour. I've always enjoyed having a riot of mis-matched cushions scattered around my sofa, and wherever else the boys felt they needed to be scattered. I've embraced the colour and the clash of designs that all seemed to fit so well with the mess and madness that comes with having small children.
But now the boys are growing up and I am finding myself beginning to crave a corner of calm. I would love a simple grown-up space where order rules to some small degree. Letting the new rug be my inspiration, along with the myriad of cushions and mini quilts I have made for swaps over the years. I have dug into my Liberty fabrics and pulled out all the blues and accents I intend to use.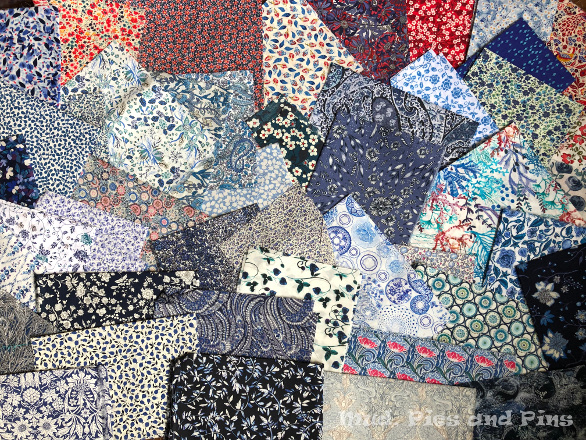 I am definitely going to revisit the EPP maple leaf cushion that I made for a swap back in 2015. I can't help but think it would looks stunning in blues on cream or off-white linen.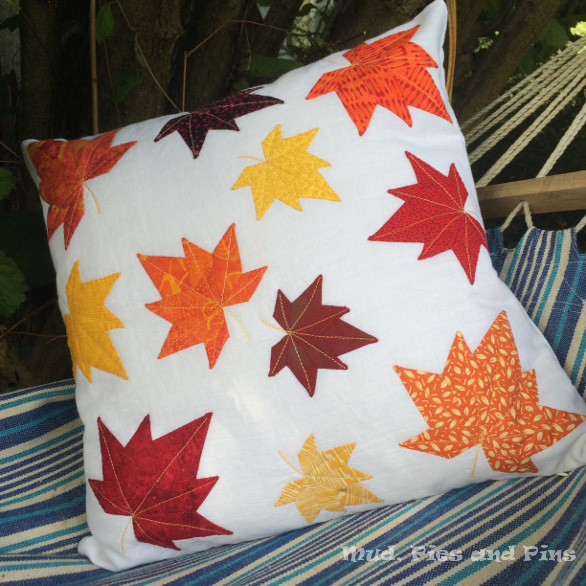 Circles have always appealed to me but while I have incorporated plenty into designs for others I have never really sewn any for myself. Pebble-icious is a mini quilt that I made for a swap several years ago and it will be the inspiration for another of the cushions.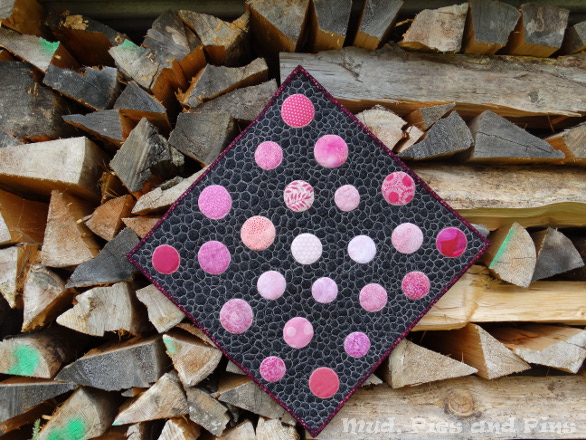 After that, there are any number of my EPP designs that I would like to revisit and sew blue, as well as a head full of ideas for new designs that I would also like to play with.
And as for the goregous collection of cushions I already own, well I only need one corner of calm. I have plenty of plans in mind to add a couple of reading/sewing corners around the house where colour will still rule and they will fit beautifully there.