When I first started quilting I bought quite a bit of fabric. I didn't know much about fabric companies and designers and collections so I went a little overboard with my shopping. I bought so much fabric for the future, unaware that the fabric designers I liked would be releasing two or three collections each year, bringing out more and more fabrics I liked faster that I could ever hope to sew them. As a result, I quickly learned that I could never sew fast enough to keep up with all of the new releases. In more recent years I have learned to become a lot more selective when buying fabric. Nowadays I find that there are very, very few must have fabrics, but one of the select few collections I do indulge in each year is Alison Glass's Sun Print.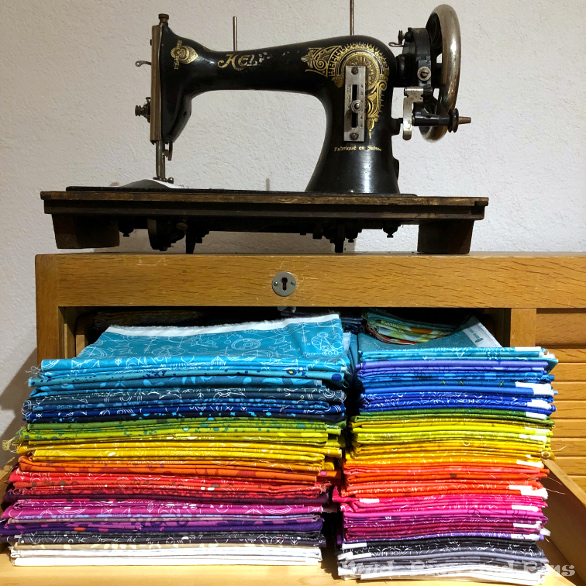 I am totally in love with the vibrancy of the Sun Print fabrics. The subtle designs that work so well in so many projects. I started my collection back in 2013 with some of the Corsage prints and I have added to it every year since then.
In the past I also slowly chipped away at my Sun Print stash as I made mini quilts and cushions for swap for swaps. Some of the pieces were traditionally pieced, others featured hand pieced EPP designs, and all were hard to say good bye to as I used more a more of my stash to sew for others and very little to sew for myself.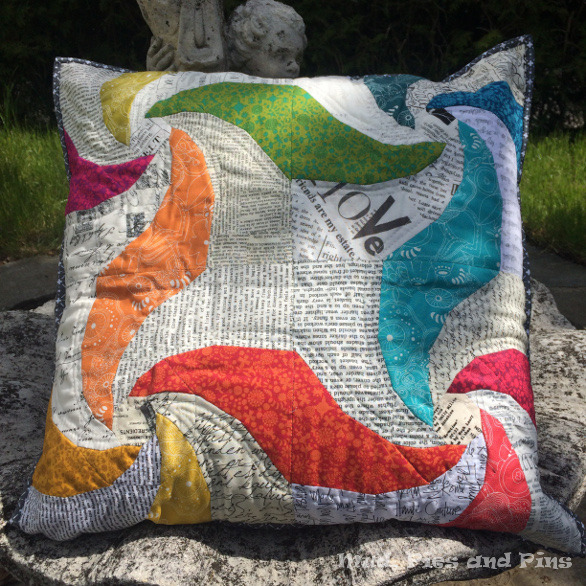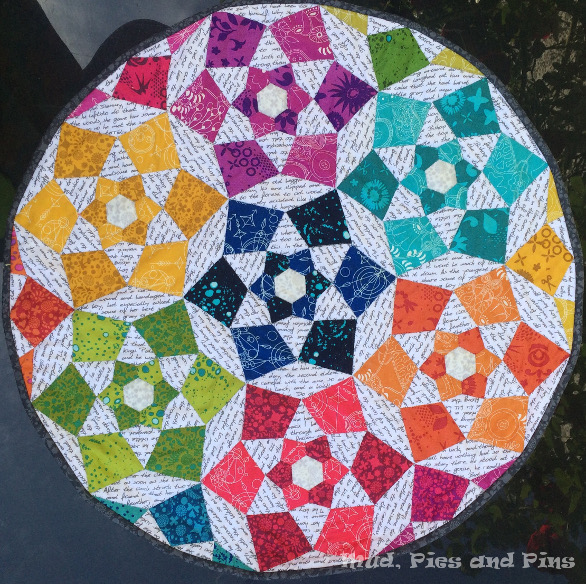 The one main exception to that was my Dancing Waves quilt. I started it back in 2015 and made good progress at first but then found less an less time for it as my sewing time became filled with swap sewing. It languished in a box on the shelf for a few years until I finally decided it was time to stop swapping and focus on some selfish sewing for a while. Once I finally picked it up again the top came together quickly and I finally finished it at Peaks back in September. It still needs to be quilted, but I'll hopefully get that done this winter.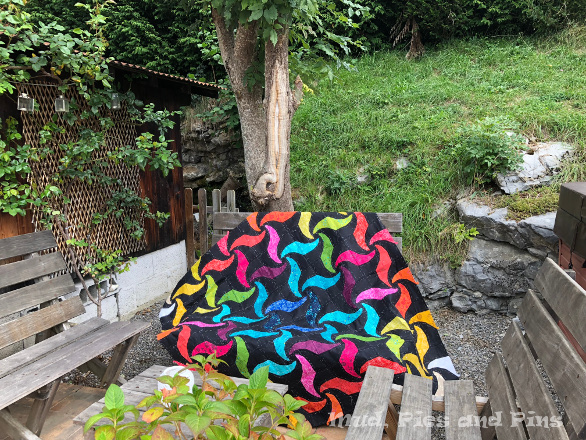 Now I find myself itching to really dig into my Sun Print stash and EPP my way through it. I know that I said I was going to focus on sewing Liberty blues this winter, but many of the projects I have in mind for that are not hand pieced and therefore not to portable. I do need portable projects for my work commutes, and so I have designed Sun Wheels and it is going to be my next big EPP-on-the-go project.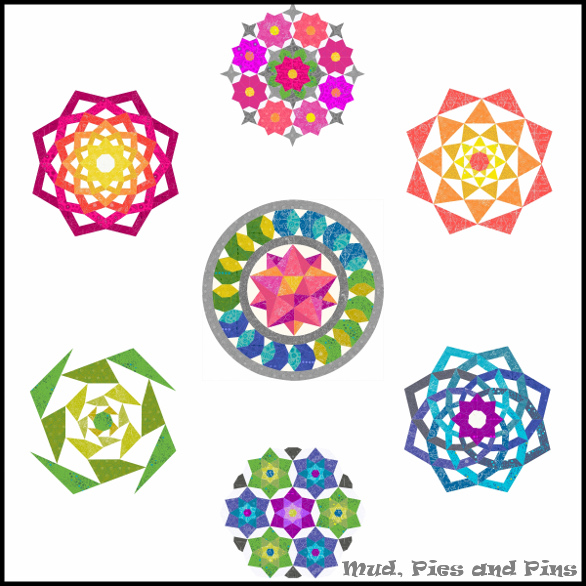 All of the blocks in this quilt are blocks that I have made before. The Lotus Blossom and Twisting Nether blocks were both originally featured on cushion covers in Liberty fabrics.  Flare was made into a swap mini for a good friend of mine and Mosaic was the main element of the "Mosaic Marquetry" mini that I created for the Northcott Artisan Spirit Sandscapes Challenge in 2016. The final two blocks, Starflower and Sunbloom, were originally featured on mini quilts that I made for swaps. Now I'm going to combine them all in my biggest project yet. All of the individual blocks should finish up in the region of 20″ square, with the overall quilt finishing at 80″ square. I think this one might keep me busy for a while.