February saw us head to the hills for our annual winter sports break. This is a school holiday that all children here get, and we are lucky enough to be able to join in the snow time fun. My children are both amazing skiers, but having grown up in a country that does not get much snow, I am only now learning myself. In the past sports week has always been a good opportunity for me to get lots of sewing done while the boys were out on the slopes.
Now, however, I find myself out more and home less and so there is very little sew time. That said I still managed to grab a few minutes here and there to work on finishing up some projects that had been languishing in a corner for far too long. The first of these projects was the sunny glasses case that I started a few years ago. I had decided to EPP some fabric to use for the outer shell of case but once I got the fabric piece finished it sat in a box and did not progress any further.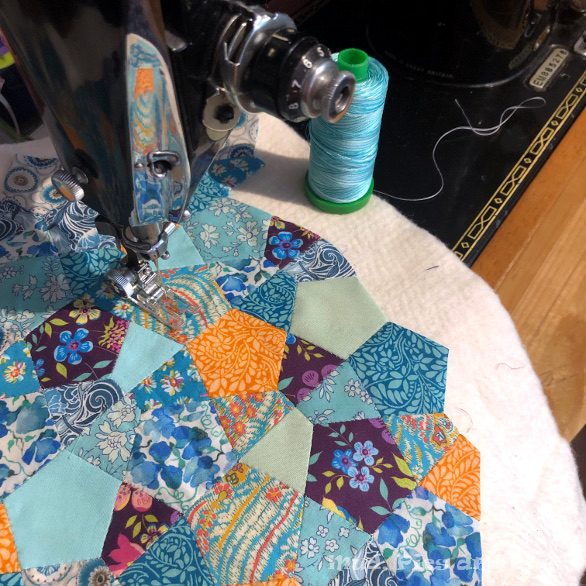 In order to finish up the case and make use of the materials I had to hand I altered the finish or the case somewhat from what was im the original pattern. My first step towards finishing was to quilt the EPP fabric to some cotton batting. I then used this quilted fabric to cut out the outer piece of the fabric.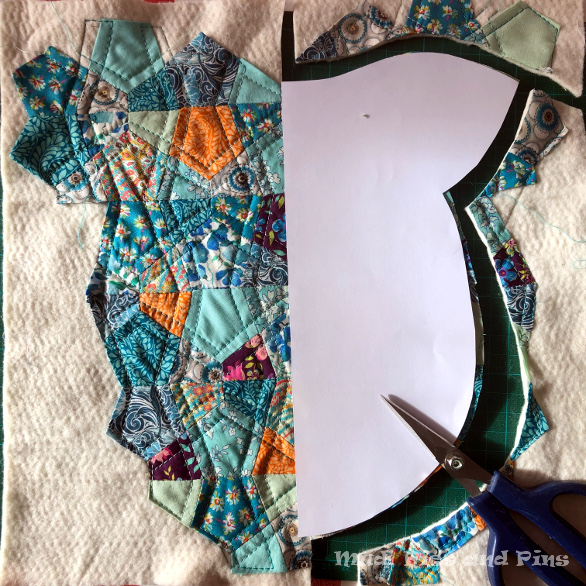 Because I didn't have the cotton canvas required in the original pattern I cut the piece required from a piece of flexible chopping board. This is a flexible plastic that I have used with great success in such projects in the past and because it can be sewn through I anchored it in place with a single line of stitching.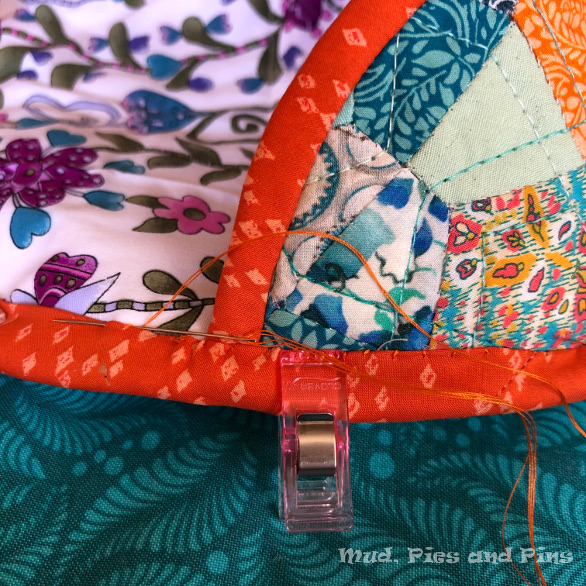 To finish off the case I opted to bind the lining and quilted outer layers together, rather than use the method given in the original design. I cut my binding strips on the bias, so that they would work with the contours of the case, and used the normal hand stitched double fold binding method I would use for quilting.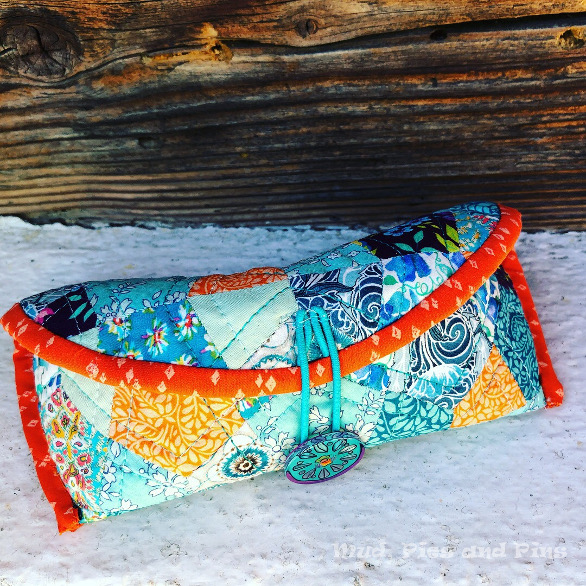 I am really pleased with the end result. The binding helps to pull out the little pops of orange that I had included in the EPP fabrics. The plastic board I used as an insert gives the case a great rigidity that really protects my sunglasses. It is also flexible enough to take a little squashing in my backpack on occasion.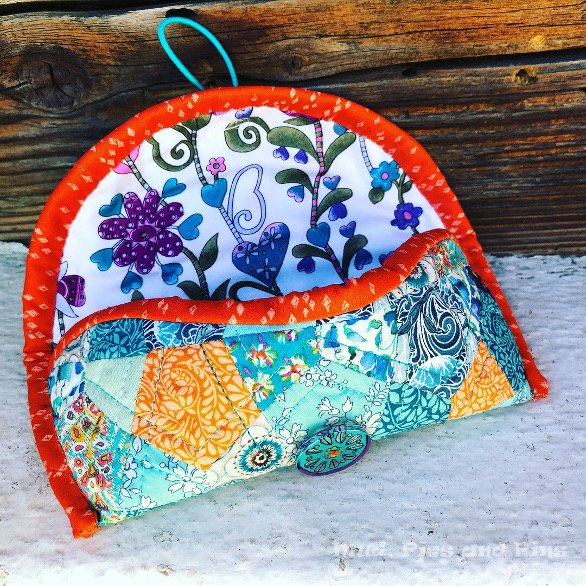 Thanks to the amazing blue sky weather we've had the past few weeks my little case has been in constant use. I will definitely have to make a few more for the boys' sunglasses, but hopefully they will be finished a lot quicker than this case was.