Way back in August I joined a Halloween Sewing Swap and through September and early October I gradually pieced together a package of goodies to send to my partner.
I started with an owl hotpad pincher. Fun, and handy to have around.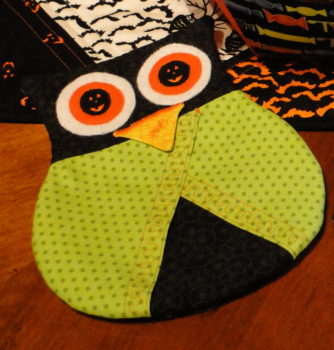 I then moved on to coasters and made a set of four little coasters that were reversible. One side black and white, the other more colourful and whimsical.
To add a little more table decor to the mix I opted for a table runner. A chevron in black, white and orange fabrics on one side, more fun and whimsy on the back to match the coasters.


For my final piece I created a fabric bowl, ready to be filled with fruit and nuts or candies.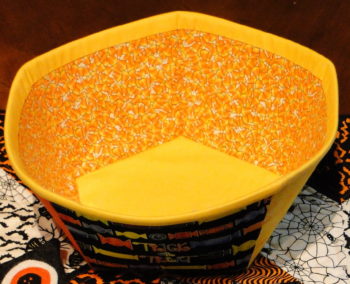 I gathered together all these lovelies, packaged them up and then I thought that it would also be nice to add a little something for my partner's son and so I created a small trick or treat bag, popped a few candies inside and sent my parcel on it's way.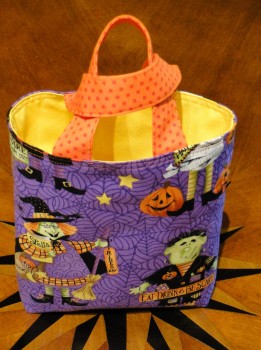 Then a week or so ago the postman called to my house with the most wonderful delivery from the very talented Nicole over at Modern Handcraft.
Nicole made me a fabulous table runner, cushion cover, mug rug and zippered pouch. She also adeed some really fun extras, which of course were quickly snapped up by my boys. As Nicole has written some great posts about each of the items as part of her Halloween Series I have linked each item to it's respective post. Why not go and read more about how she made these really stunning items.