One month down, eleven more to go. I must admit that January has not been the most productive of months in my house. At least not in the sewing room. There have been winter colds, ski trips and a birthdays to celebrate and all of these have resulted in my poor machine seeing very little use, although I have been making gradual progress with some EPP projects.

My main finish this month was the batch of Christmas tree decorations that I made to celebrate the start of the monthly Ho, Ho, Ho and On We Sew Link Party. Each month Fiona from Celtic Thistle Stiches and myself will be encouraging you to get organised and slowly build up a stash of finshed projects ready to gift or decorate with come the end of the year.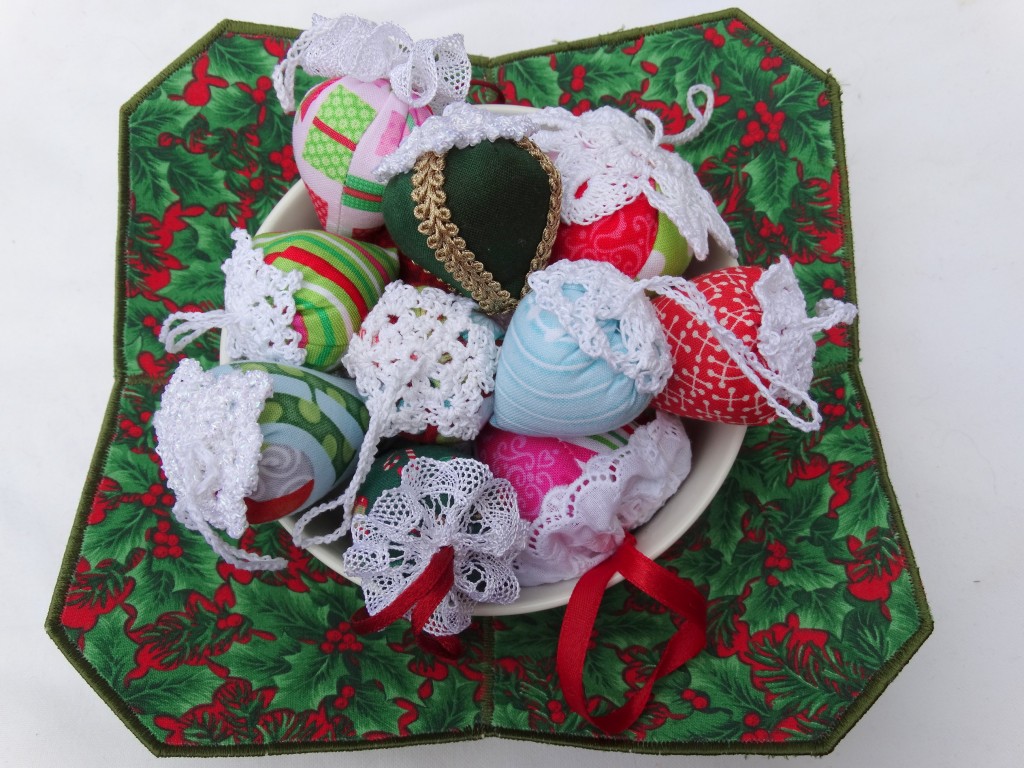 Each month there will be a giveaway for those who link up their projects. For January's linkers we had the beautiful Ornamental and Sew Seasonal Bundle of paper pieced patterns from Quiet Play's pattern store on Craftsy. I am very pleased to announce that this budle of patterns was won by Karen from Practically Pippy who completed a really stunning crochet shawl that she will be gifting to a family member next Christmas. Congratulations Karen.
The next link party will be hosted by Fiona over on Celtic Thistle Stitches. It will open on 18th February and remain open till the end of the month. I do hope you will be there to share your festive makes and get organised with us.