Well here we finally are, it's December and Christmas is just a week away. When myself and Fiona from Celtic Thistle Stitches started this journey back last January we aimed to work on projects through the year that would see us organised for Christmas this year. And now with Christmas just around the corner I can honestly say that I am organised. With time to spare I've had time to work on a few fun projects this month.
The first of these projects is a set of festive table mats. These were totally unplanned, a real spur of the moment project and one that I enjoyed having the time to do. Last week I saw a piece of "Yuletide Labels" from Makower in the remnants bin of a fabric store I regularly visit, one of the curses joys of having a sewing supplies shop at one of the tram stops I regularly use. I couldn't resist picking up this fun fabric and of course I wanted to put it to use straight away. I decided I would start by making a few table mats. As there were nine different labels on the fabric I cut out one of each to use and insert each into a 12″ square of Grunge Basics. I've kept the overall design of the mats simple and used a fun festive fabric on the backs so that they are reversible. Now I look forward to using them.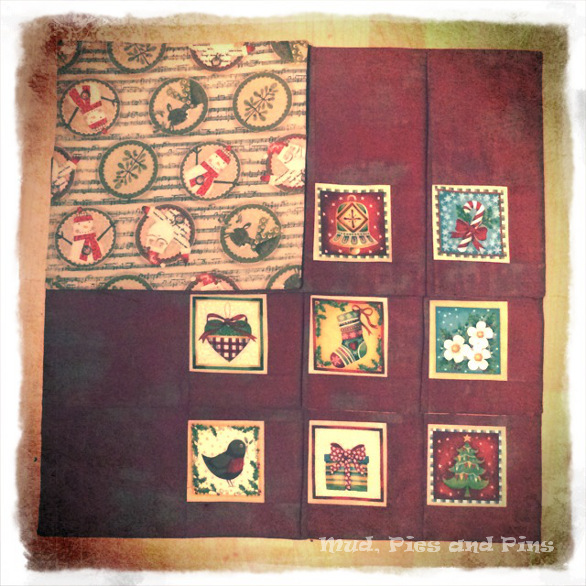 I've also been helping my eldest son with a sewing project of his own. He's stitched up a couple of nine patch blocks which he wants to use to make cushions. I'm really proud of how well he has made these. He chose the charms he wanted to used, organised the layourt himself and did all his own sewing. My only input was to help pinning pieces together and to iron all the seams. The next step is to get both my boys out with the fabric paints so they can both make some backing fabric for the pillows, just one of the projects we will work on in the creative days that are ahead of us.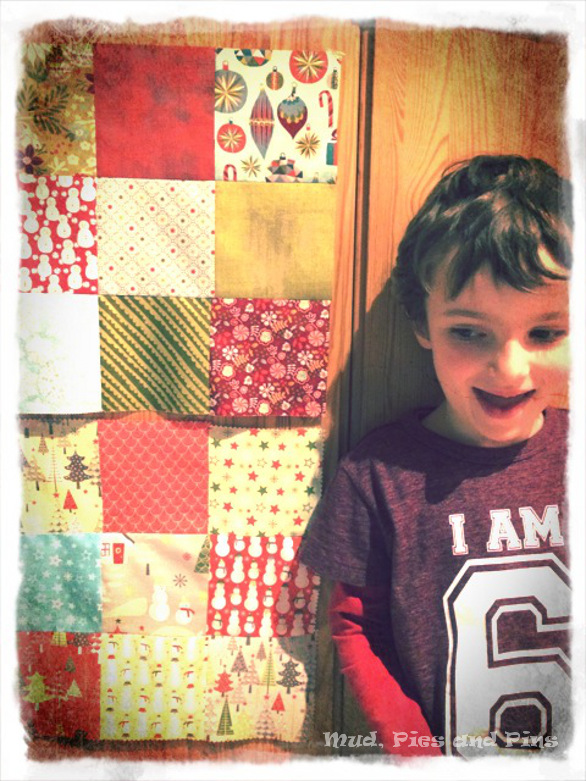 In addition to sewing this month has seen me concentrate on some edible treats as I cook up some jams and chutneys to have and to gift over the holiday season. I'm not quite done with all of the cooking yet, there are still a couple of chutney/savoury jam recipes that I would like to quickly try out but once I am done with them I will spend an evening getting creative with labels and fabric and get those jars I want to gift all spruced up and ready to pass on.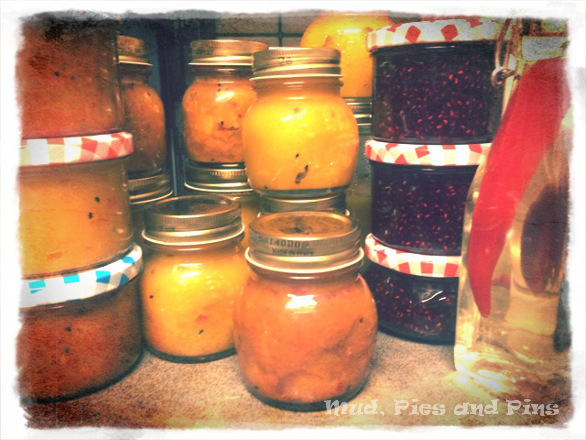 Of course this time of year is all about family and spending time with family, Myself and the boys have been off to Christmas markets and enjoying lots of time together. I have also been spending time building Lego with my eldest. When I was younger I was a big Lego fan so needless to say I was overjoyed when my son also developed a love for it. A couple of years back, when he was just 4, I treated myself to a Christmas set that we built together on Christmas Eve and included as part of our Christmas decor. I decided then that building some festive Lego together would become a tradition of ours. This year I got another set and I decided that we would start building it on the 8th, the first date on which I will allow decorations to be put up in our house. I'm not sure why I say "we built it" because he actually built 99% of it himself. My job was to help pull out the pieces needed for each step but after that I pretty much just sat on the sidelines and enjoyed the whole process. It may have said 12+ and "Expert" on the box but that certainly didn't deter my little man and he proved himself to most defintiely be the Lego building expert he had claimed to be before he started.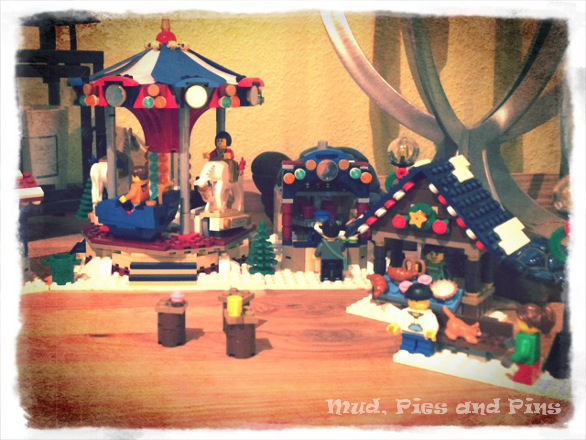 I'm sure the days ahead will see me doing lots more projects together with both my boys. There are snowflakes to be cut, paper chains to make, and I've all sorts of creative ideas added to my festive Pinterest board so we won't be short on ideas or projects to do together over the coming days.
What about you? Have you been linking up with our monthly parties and are you too organised this year? Or are your still working on projects? If you are, you still have time to get them finished and join in our month link party. This final link party is being held by Marie over at Quilts with Personality. Marie had shared her tutorial for the most gorgeous reindeer table runner, a perfect festive project to round up this year of link parties. As always the link party will be open to the end of the month, so there is still plenty of time to join in the Ho, Ho, Ho and On We Sew fun.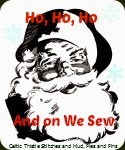 For this last link party there are two great giveaway prizes: a copy of Katy Jones's "25 Patchwork Quilts" book sponsored by Fiona at Celtic Thistle Stitches and a AU$30 voucher to spend at Amitie Textiles courtesy of  Quilts with Personality. I hope to see you over at the link party and look forward to reading all about your festive makes.