It's time for the May edition of Ho, Ho, Ho and On We Sew. Okay, so yesterday was actually the kick off date for this month's Ho, Ho, Ho and On We Sew but, as seems to be all too regular lately, I'm a little late to the party.
And where is the party I hear you ask? Well, this month it's over at Practically Pippy, where Karen is hosting the link party and sharing her tutorial for the most adorable felt Christmas mice. Be sure to visit and if you didn't have plans for a Christmas make this month you might just change your mind when you see her mice. If you're like me then you're going to want to make a whole batch to decorate your tree and house with.
This month I've been doing a little Christmas crafting of my own. It started with a tidy up of my sewing space and a reorganisation of some of my fabrics and notions.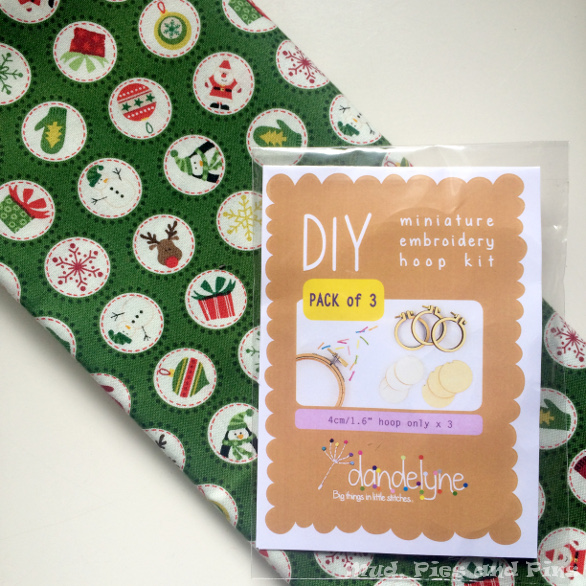 I couldn't help but think how well this Mini Christmas Spot fabric from Makower uk's Henly Studio collection would team up with the dandelyne mini embroidery hoops that I hadn't yet used.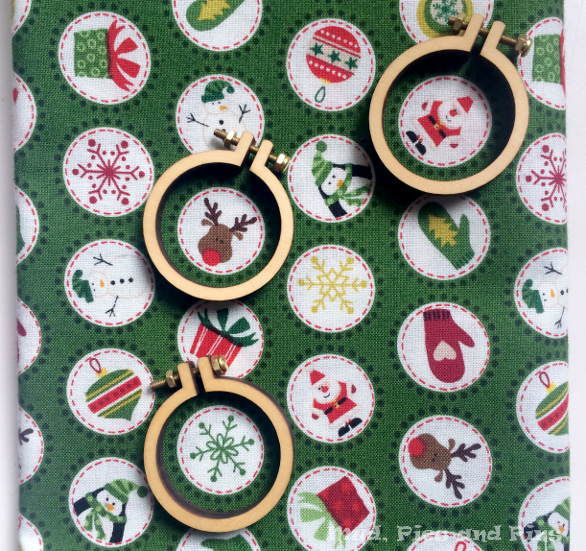 There followed some cutting, and some gluing. And hey presto, four little hoops all ready to wear, or to hang on the tree. I like to hang my hoops from binding cord, coloured cord or ribbon but you can also buy hoop kits that include necklaces or brooch fittings.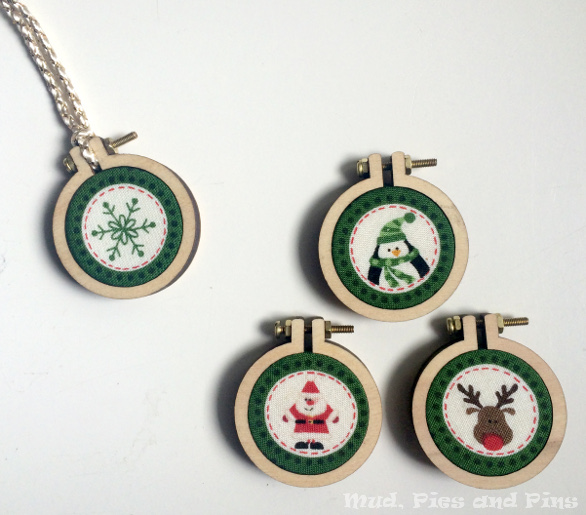 I'm off to do some more mini hoop shopping as I defintiely need to restock and make a lot more of these festive hoops with lots of different fabrics. I'm going try out some different sized mini hoops, including some oval ones.
What about you? Have you been doing any festive sewing this month. If you have then be sure to pop over and link up your finished make at Practically Pippy. Don't forget if you link up then you are in with a chance to win this month's giveaway prize. Katie, from Japan Crafts, has donated a beautiful mini rice bag kit for one lucky winner and I can't help but think how beautifully this bag would wrap a special present.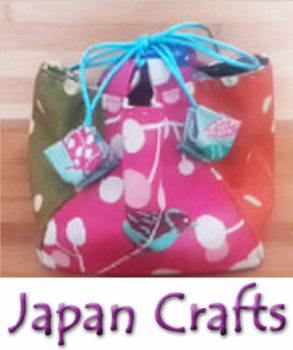 If you haven't started sewing yet then don't despair. The link paty remains open till the end of the month so there is still plenty of time to get sewing and to join in the fun. I'm looking forward to seeing what you make!