With just over two months of sewing time left to go till Christmas it's time for the October Ho, Ho, Ho and On We Sew post and link-up party. I must apologise for not getting this posted on time yesterday, we've just finished out autumn school holidays and I've been so caught up in enjoying the break that I totally lost track of time.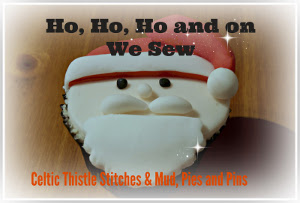 I'm sure you know the drill by now. To encourage and inspire you to get organised in plenty of time for the festive season a guest host shares a tutorial for a festive make each month in addition to hosting a link party where you can share your own festive makes and be in with a chance to win the monthly link-up giveaway. This month is being co-hosted by Sandra, who blogs at Sandra Sews 🙂 and Nesta and Ella, the family team from Italy who blog over at Ella and Nesta's Little Room. This month Sandra has shared a great tutorial for some festive zippies, super cute ornament zippy pouches that could be filled with all sorts of goodies for gifting or decorating. Ella and Nesta plan on sharing tutorials for Christmas and Holiday ideas between now and the end of the month and will be cheering on your holiday crafting so be sure to follow them see all they have to share.
And don't forget to join in the link party fun by linking up your own makes for this month. The link party remains open till the end of the month and everyone who joins in has a chance of winning this month's wonderful giveaway prize which is a set of three fat 8ths of Liberty lawn that have generously been donated by Sarah over at Duck Egg Threads. As well as well chosen selection of sewing notions Sarah has a really lovely selection of Liberty fabrics, which I sure you know by now are probably my favourite fabrics to sew with, so be sure to pop over and visit her store.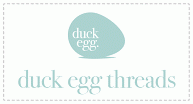 My own festive sewing has been slow this month, another casualty of the autumn holidays and my getting distracted by my UFO pile. I'm sure you will remember that last month I had started work on converting an orphan block into a pillow. Well that project was finished en route to the Peaks 8 retreat I attended at the end of last month.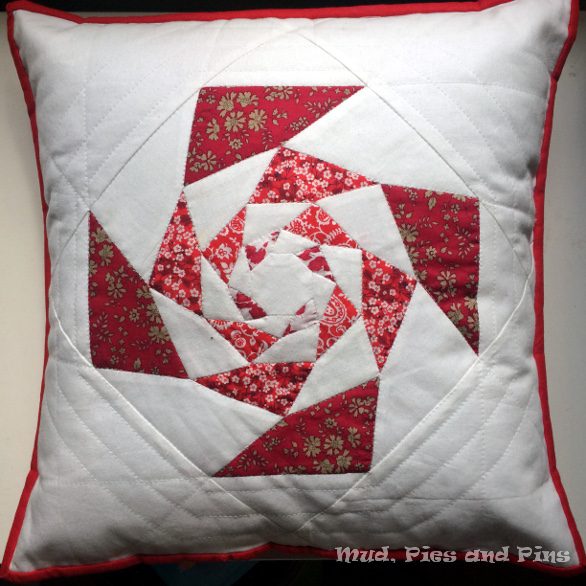 And yes I've not forgotten that I still haven't shared any of the Peaks fun with you here yet. While at Peaks I also made another pillow, this time for my little boy who was missing me lots at times.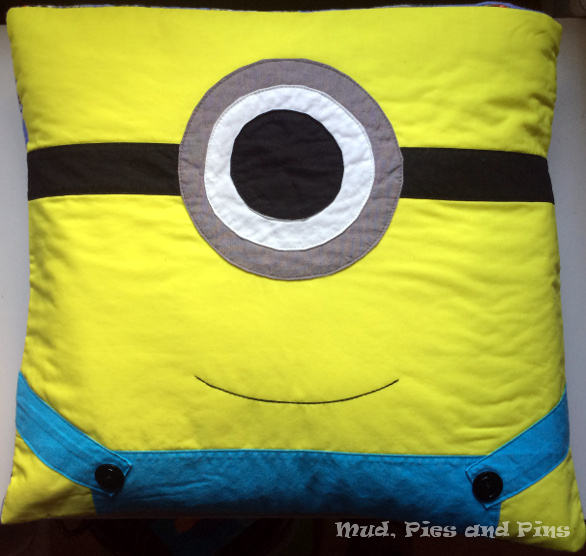 This little minion has been very much admired, and coveted, and so I decided that I would make several more as Christmas gifts for a few children I know. So far this month I've really only made progress on the sourcing of materials, which can be a slow enough affair given that I purchase so many of my fabrics online and from abroad. In addition to a couple more yellow minion pillows I'll also be making some evil purple minions, how could I not having found the perfect faux fur for the hair portion of the pillow!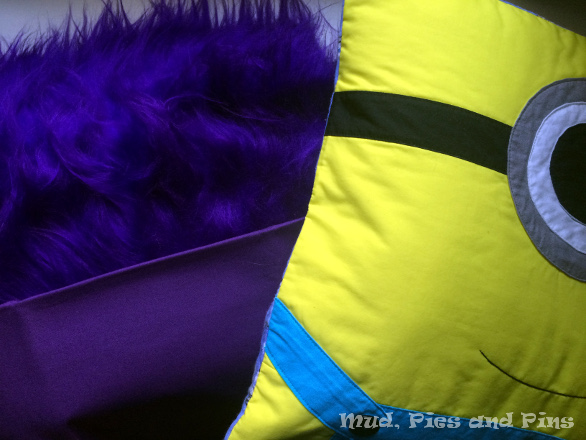 I'm hoping that the last of the fabrics I need will arrive within the week so I can get finished up by the end of the month. I hope you'll pop back and see my finishes then and in the meantime be sure to pop on over to Sandra Sews 🙂 and to Ella and Nesta's Little Room and I hope you'll share you own festive make with us.