It's March. It's spring, or autumn, depending on where you are, but no matter where I'm sure for many thoughts of Christmas are far, far away. I, however, discovered last year how liberating it was to work on gift and décor projects month by month throughout the year and thus totally avoid the pressures and stresses of a last minute rush in November/December. This year is no different and with the monthly Ho, Ho, Ho and On We Sew link parties to keep me motivated I work on items as and when ideas come to me.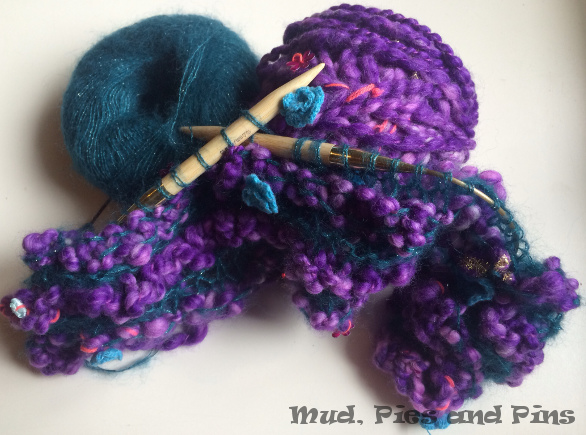 Now I must admit that this month I don't have any sewn items to share, but only because the projects I have been working on are all knitted. I've always loved knitting although in recent years the needles have been stashed away. But before I share my latest makes with you let me first remind you about this month's Ho, Ho, Ho, and On We Sew link party.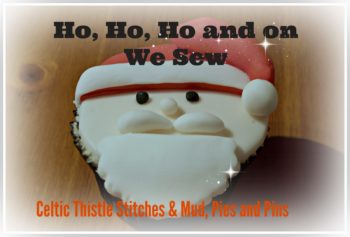 This month's link party is being hosted by Sally over at Wonky Patchwork so be sure to pop over and find out what Sally has been making this month, along with details on the link party giveaway. This month's link party is being sponsored by Patchwork Elephant, who have provided a meter of festive fabric for one lucky linker.

All you have to do to be in with a chance to win is to link up any festive make that you have completed this month. Don"t worry if you haven't made anything yet as you can still start sewing. The link party remains open till the end of the month so plenty of time to get something made.
Now that I've told you how you too can join in this month's fun let me get back to sharing all about my knitting. Thanks to both myself and my mum the boys both had plenty of jumpers to see them through the recent winters, and I too had more than enough to keep me going. This year however I knew it was time to get back to some knitting and amongst other things I decided to make myself some shawls, hats and scarves/cowls. In my perusal of ravelry I discovered the candy cowl pattern and the stunning knit collage wool it featured. I decided to give it a go and I can honestly say I was hooked on both the pattern and the wool.
I started with my version of the cowl and with the leftover yarn I designed myself a fun matching hat – there was no way I was going to waste a single piece of that wool if I could help it.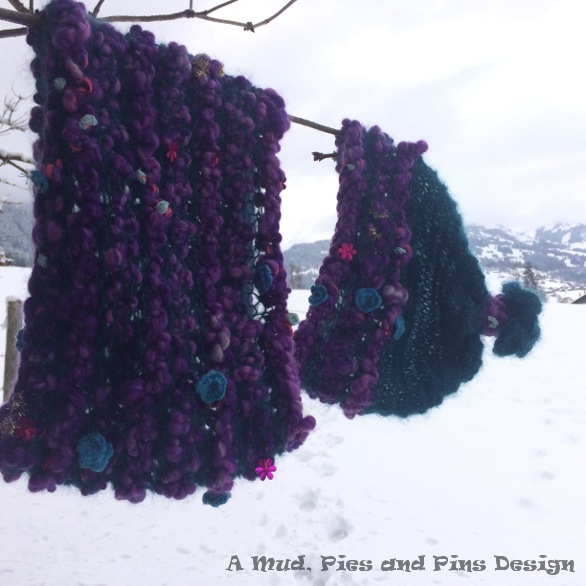 Buoyed on by that success I quickly set about adding several more skeins of knit collage wool to my stash, although I'm not sure I can really say I added them to my stash as I found myself knitting them up almost as soon as I had purchased them.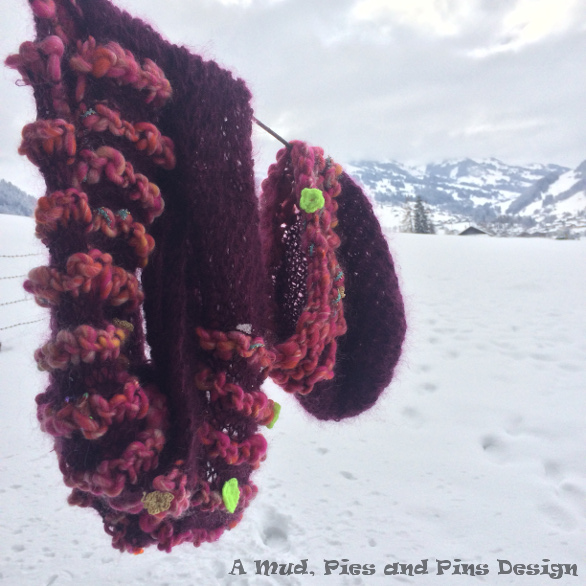 Hats and cowls, hats and scarves. Between the chunky wool and the large needles I was using they knit up so effortlessly and I quickly found myself churning out set after set.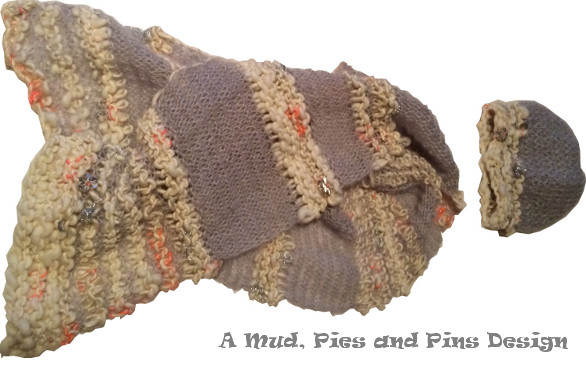 Some have been gifted already, some have been put away and I still have plans for more. I think I should really knit myself another set in red and white that I can keep for the festive season.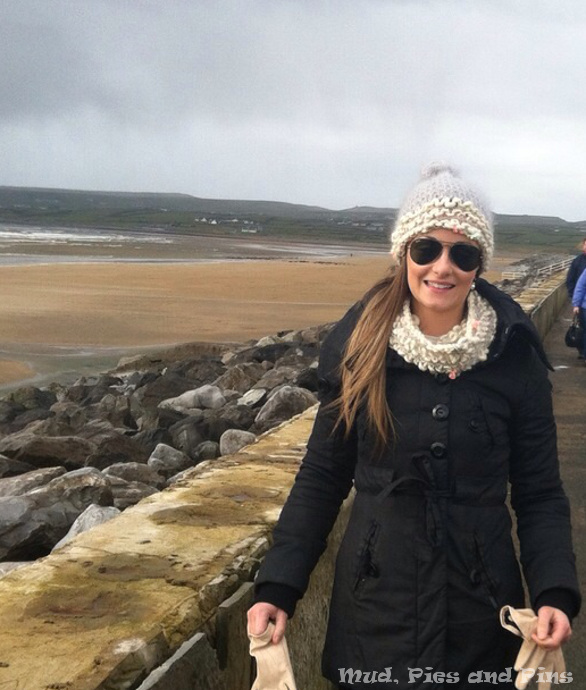 I had never come across art yarns until I start knitting with the knit collage yarns and I can honestly say I am absolutely head over heels in love with them. The yarns I have used for these projects are whimsical and fun, beautiful to knit, soft to the touch. Each one is different and as I wind and knit each new skein I love finding out what fibers and embellishments have been woven in with the wool.
I have found some other beautiful art yarns on etsy which will make for beautiful knitted gifts or personal items and I look forward to sharing these with you in the future,
What about you? Have you been getting ahead with you festive sewing this month. If you have be sure to pop on over to join in the link party over at Wonky Patchwork. I look forward to seeing you there and reading all about your latest makes.