A couple of weeks ago Alyce over at Blossom Heart Quilts released Poinsettia, the latest pattern in her Making Merry series. I should have posted this then, but my slowly aging computer decided to become unworkable around that time and it has taken one quick rebuild and a full slow reinstall to get me back on track again. Anyway enough about computer problems and back to Poinsettia and how I got on with pattern testing this fun design.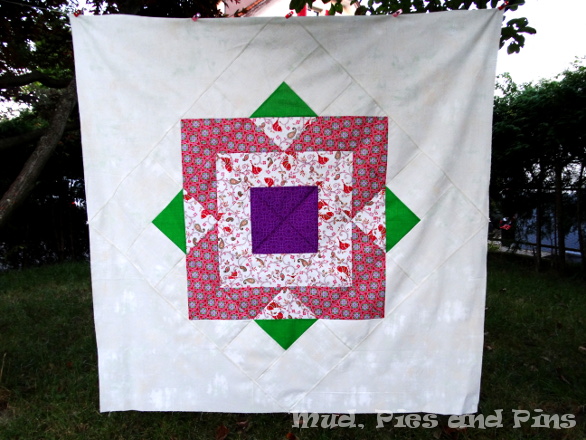 I was delighted to be lucky enough to get to pattern test this latest design from Blossom Heart Quilts and I have to say that I am totally in love with it. The pattern is for a single block quilt as it comes with directions on how to make up the block in sizes ranging from 6" to 51" square it can be used for anything from a mug-rug to a lap quilt or baby quilt.
I tested the 51" block and it came together quickly and easily. The design is primarily composed of half square triangles (HSTs) and having invested in a Bloc Loc ruler earlier in the year I found these came together quickly and easily. Alyce provides instructions for making multiple HSTs at once in her pattern so it really couldn't be quicker or easier to make.
There is no doubt that the finished block would have made a fabulous lap quilt but I already have quite a number of these, and, as a result, I decided to add 10" borders all round to bring the quilt up to 71" square which would allow me to still use it as a sofa throw but would also make it more practical as a bed quilt.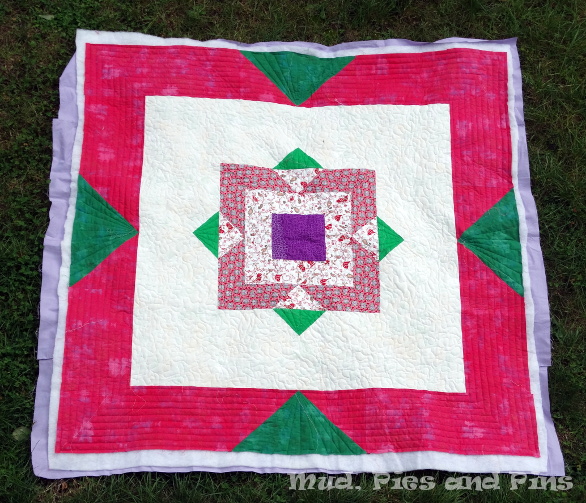 I decided to mirror the outer leaves of the poinsettia with a larger flying goose centrally set in each border and I love how this focuses the view back into the central design. The quilt made its way to Patchwork in the Peaks with me recently where I got to play with Suki the Juki, a Juki QVP 2200 sit down long arm machine, and I used the opportunity to practice some stippling and to try my hand a ruler work.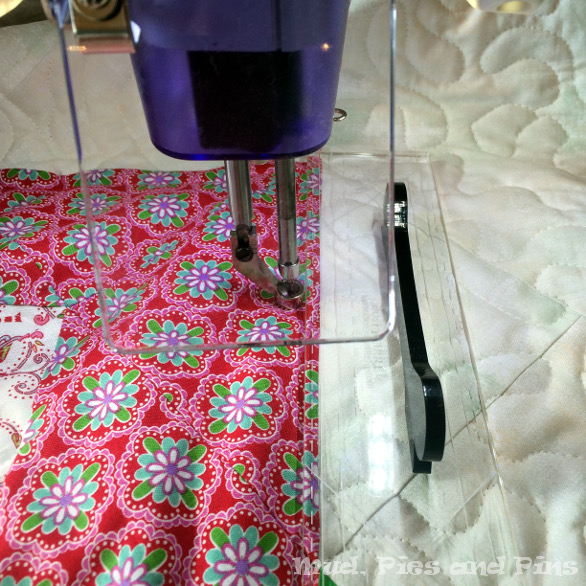 I also started to pebble the central section but I'm not sure if I'm happy with that decision so I haven't yet completed it (or ripped it out to try something else).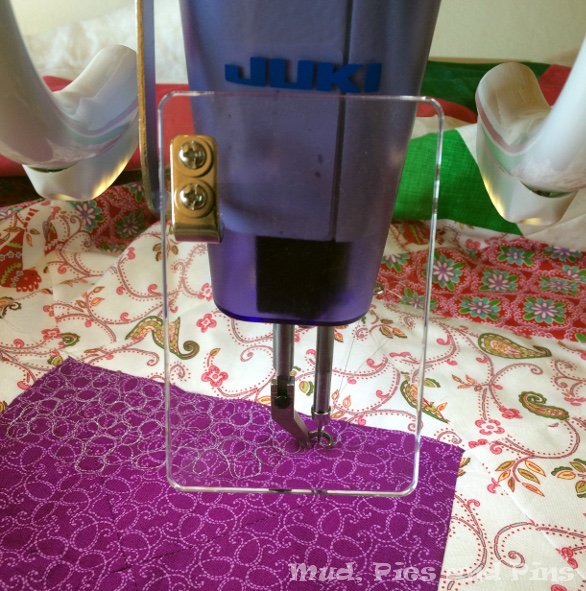 Although most of the quilting is finished the quilt is not yet finished, it's the autumn school holidays here and between those, and time spent sorting out my computer, there has not been too much machine stitching over the past couple of weeks.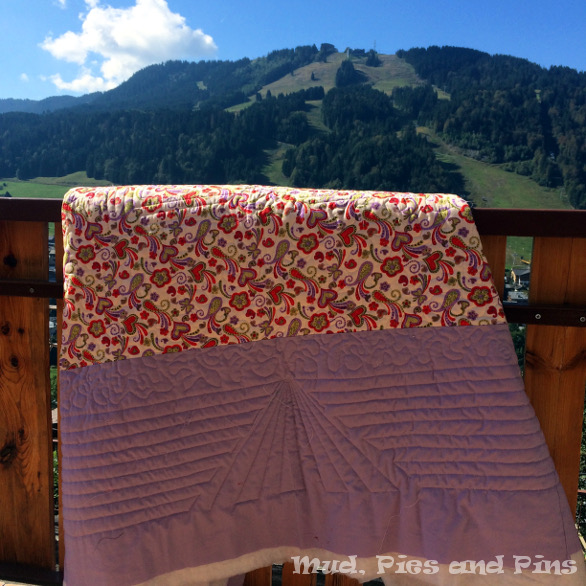 Hopefully this week will see me finally decide how to finish the center of the poinsettia and then it's just the small matter of binding the quilt, possibly my favourite part of the whole quilt making process, and burying the last of the threads. Here's hoping there are no more distractions to keep me out of my sewing room!
If you too would like to try your hand at making a Poinsettia quilt, large or small, then you can now find the pattern over in Alyce's shop along with the other great patterns in the Making Merry series.