So there I was full of great intentions. I was going to stitch, quilt, garden, cook, raise my son and blog away. Enter the bump. It sapped my energy, grew and grew, then grew some more. Stayed put, stubbornly so. Last Christmas I rallied round briefly, made some cushions as Christmas gifts but more there was not to be. Then my little bundle of joy made his appearance at the start of this year and my life has been a whirlwind ever since. With two little boys to keep me busy there hasn't been time for much else. The garden has gone ignored, the vegetables unplanted, my best laid plans fell asunder. The sewing machine languished in the corner, my new sewing table went unchristened and a second quilt for my older son lay unfinished.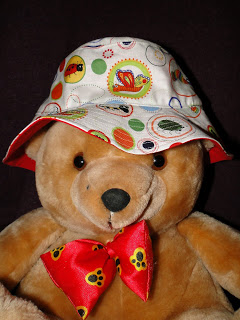 But as the year progressed my fingers began to itch. The fabrics lying apparently forgotten in my sewing box called to me, inspiring me to stitch once more. And so somewhere in the muddle of sleepless nights, busy schedules, mountains of laundry and two busy boys I found the time to stitch once more. First a hat, and then another. Then a cushion. Cross stitch, patchwork, quilting. I was indeed hooked.
I discovered Pinterest. The ideas, so many, many great ideas and so much inspiration. The unfinished quilt came out, and I started to work on it once more. I added more fabrics to the collection and with Christmas once again getting ever nearer I started a whirlwind of stitching. More cushion covers, quilts, table mats. The first quilt is finished the rest are works in progress, but all are getting ever closer to completion. I have decided that rather than finish one project at a time I would work on them all concurrently, finishing the same stage of each together. Cushion tops have been made, backs are ready to stitch and then I will bind and finish them all in one fell swoop. There is so much to do and and what feels like so little time to do it, but as the days march by progress is made. My sitting room has been invaded by all things sewing, the floor a magnet for scraps of fabric, off-cuts and threads (much to the delight of my boys I might add). And as I sew I photograph to keep a record of my creations and that has inspired me to return to my blog once more and see if I could not do that too. Who knows, maybe this will be the last post for another year or two or maybe it is just the start of things to come.