Teddy is all ready for some good weather fun with a brand new sleeping bag.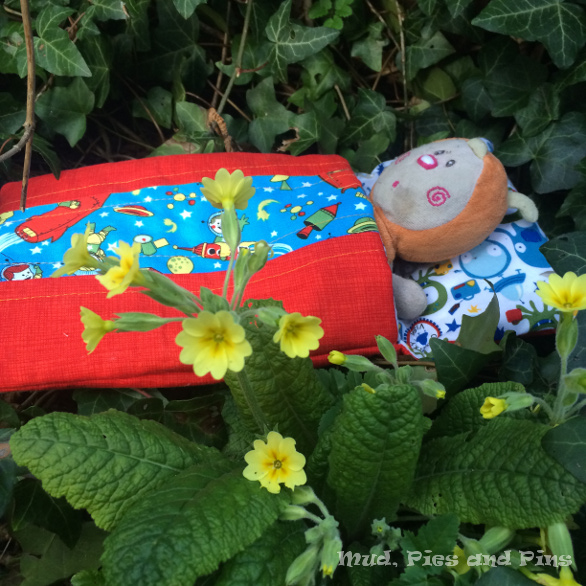 Now I must admit that I can't take any credit for this lovely creation. In this case all the credit goes to my 6 year old son who's been working away at the sewing machine over the past few days.
First he asked to make a cushion. I let him loose on my fabric stash, helped him to cut out the requested fabrics and then supervised while he machine stitched the pieces together, turned them inside out, stuffed his little pillow and finally hand stitched it shut.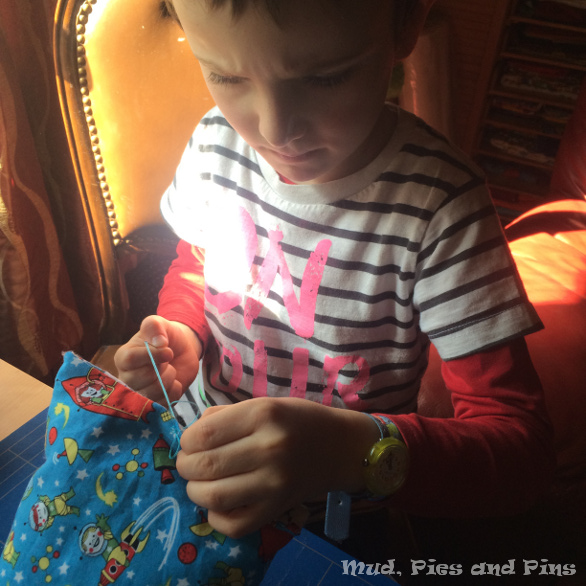 I can honestly say that he was more than delighted with his creation.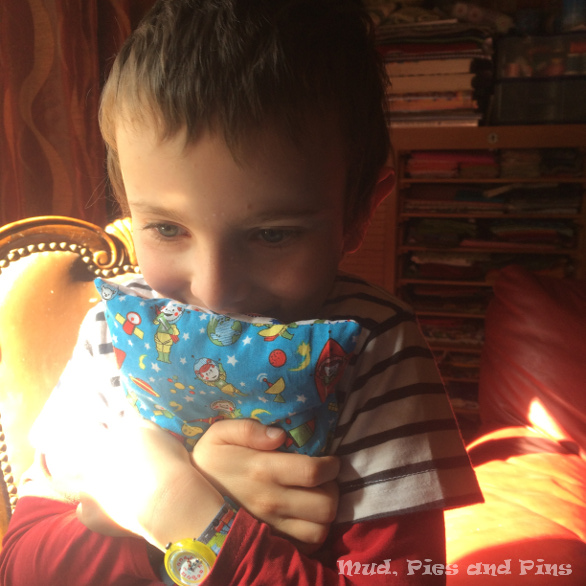 Once the pillow was made he wanted to make a sleeping bag. So back to the fabric he went. I helped him with the design and cutting the fabric but the sewing was all his own.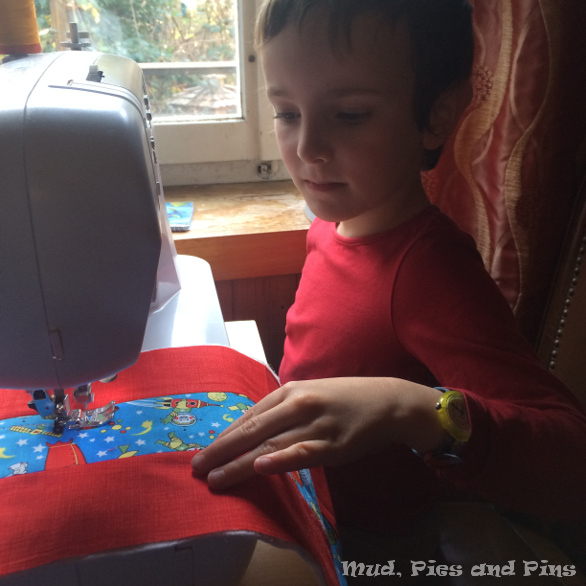 He even did some trimming once the quilting was done, strictly supervised of course.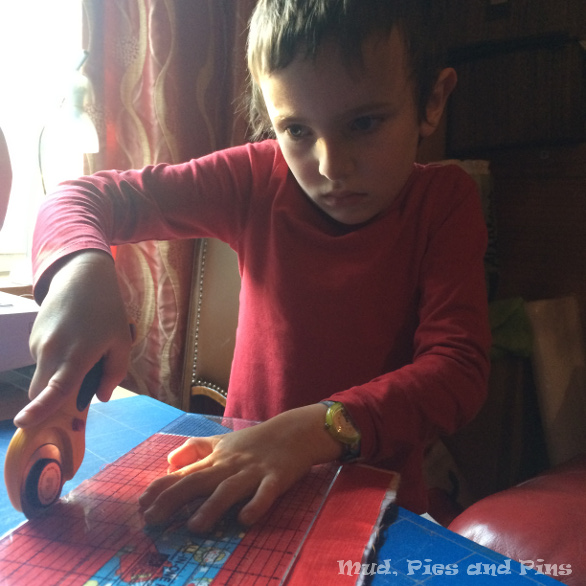 I think one of the most difficult parts may have been turning the almost finished sleeping bag right way out,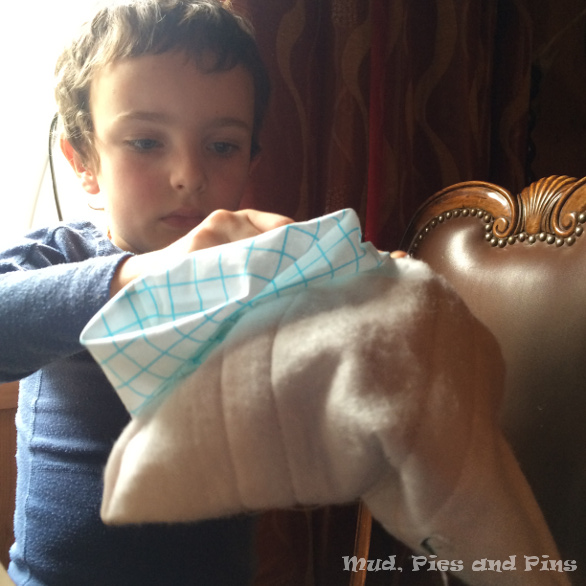 but he manged and it wasn't long before all his old teddies had somewhere comfortable to lay their heads.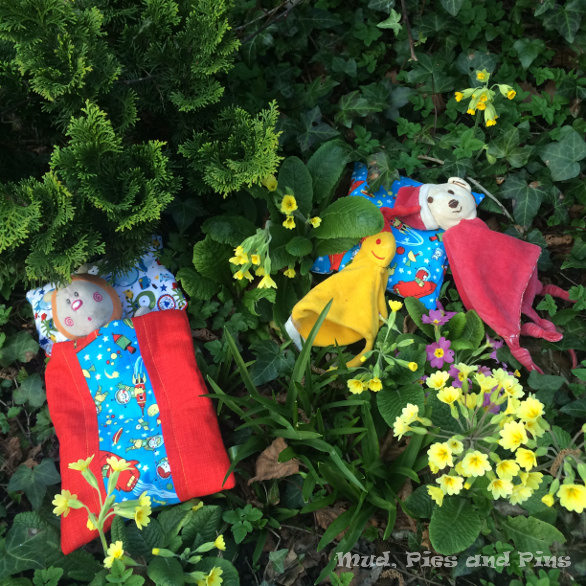 After these first creations he was eager to stitch some more so he went about creating a second sleeping bag for his little brother's teddy.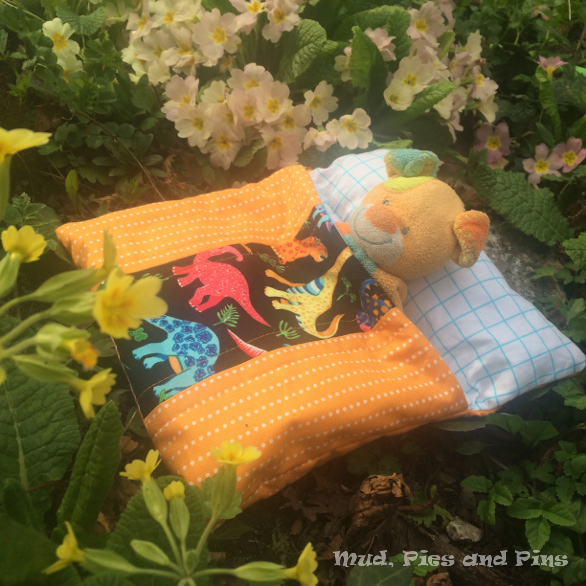 It was definitely a big hit and a lovely gift for a poorly little man who was under the weather with chickenpox.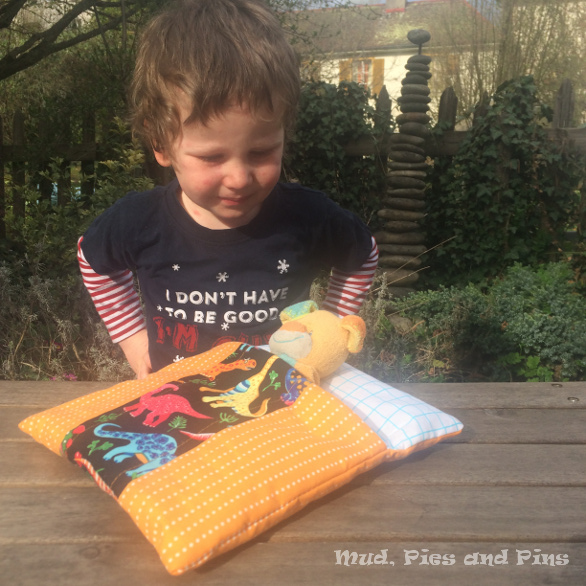 Now that all of the teddies have somewhere comfortable to lay their heads he wants to move on to making a bag. One with buttonhole closures, because he wants to see how the buttonholer on the machine works!
Making these sleeping bags has actually been a good starting point for such a project because, as you can see by comparing the work in progress shot below with the finished sleeping bag above, they are simply my flap closed pouches with the flap section stuffed to form a pillow instead of a flap.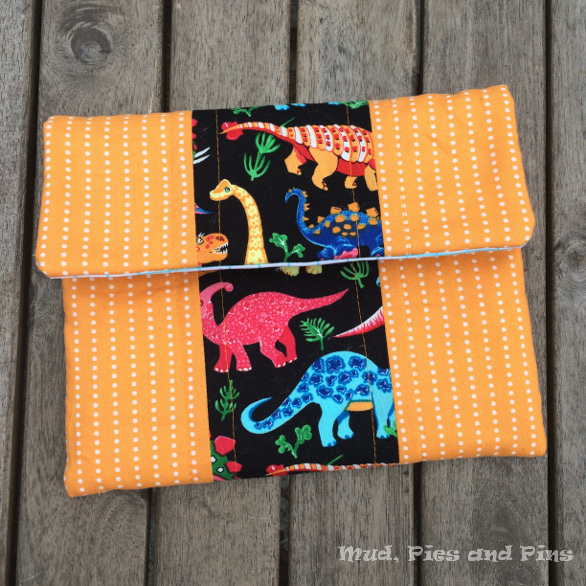 I find it wonderful to see how much he loves sewing and to watch the engineer in him trying to find out how all the different presser feet and stitches on the machine work. I will certainly be encouraging him to create as much as he wants, even it if means I get less sewing time for myself as a result. I will also enjoy the challenge of helping him design and create as much as he likes. Generally there appear to be very few resources out there aimed at sewing with boys but we certainly aren't going to let that stop us!
Linking up with Sew Cute Tuesday over at Blossom Heart Quilts