Ever since I first started quilting there is one thing that has been clear to me, I am definitely happiest when I am working on my own designs.My current obsession with EPP is probably a good reflection of this. When I first tried my hand at EPP last year it was using traditional hexagons, but even then I wanted to work with designs and arrangements that are perhaps less commonly used and chose to start by making some butterflies with my hexies.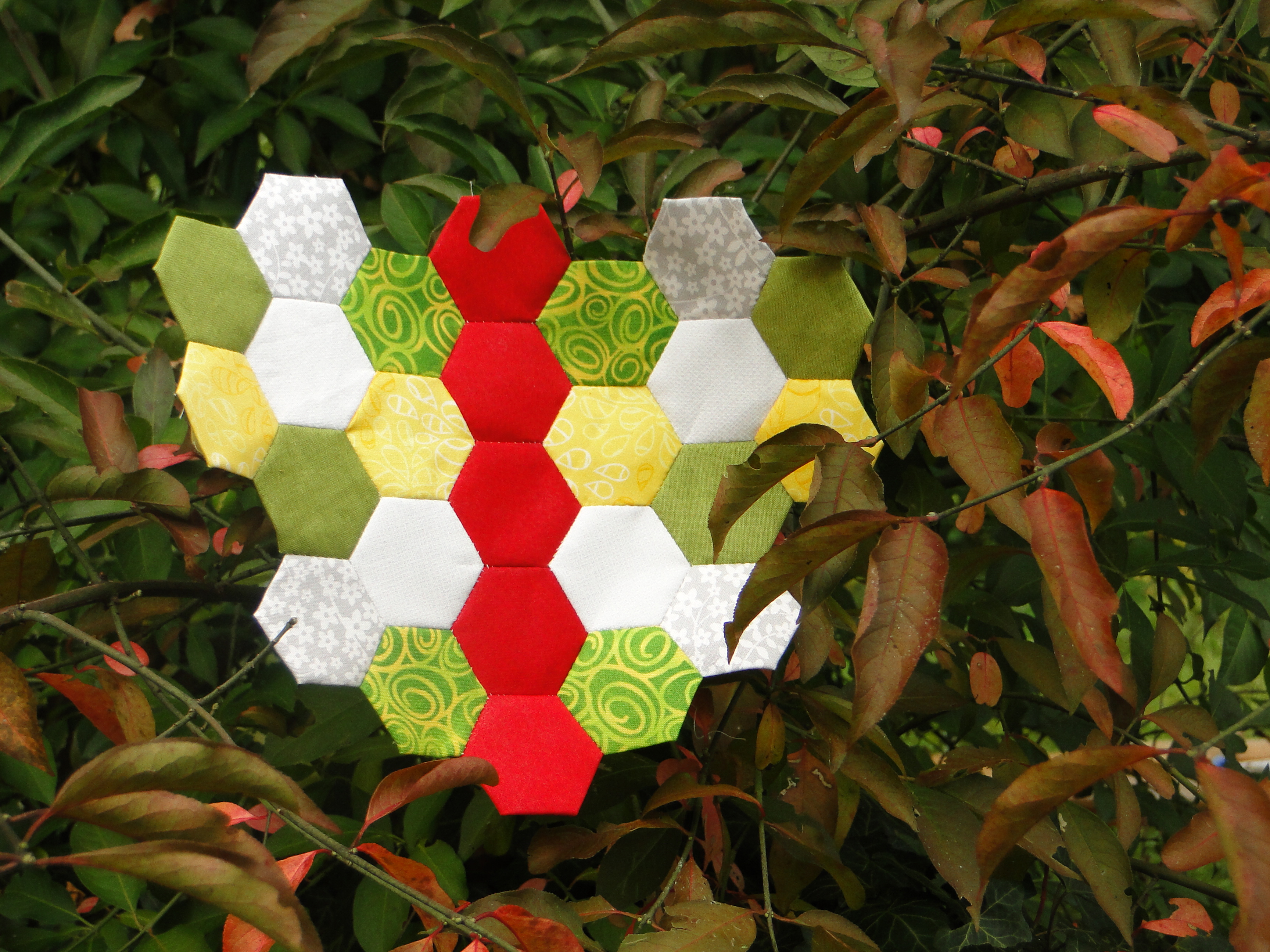 I did go on to make some of the more traditional Grandmother's Flower Garden blocks, but these were generally on a very mini scale, working with quarter inch hexies, or even smaller on occasion.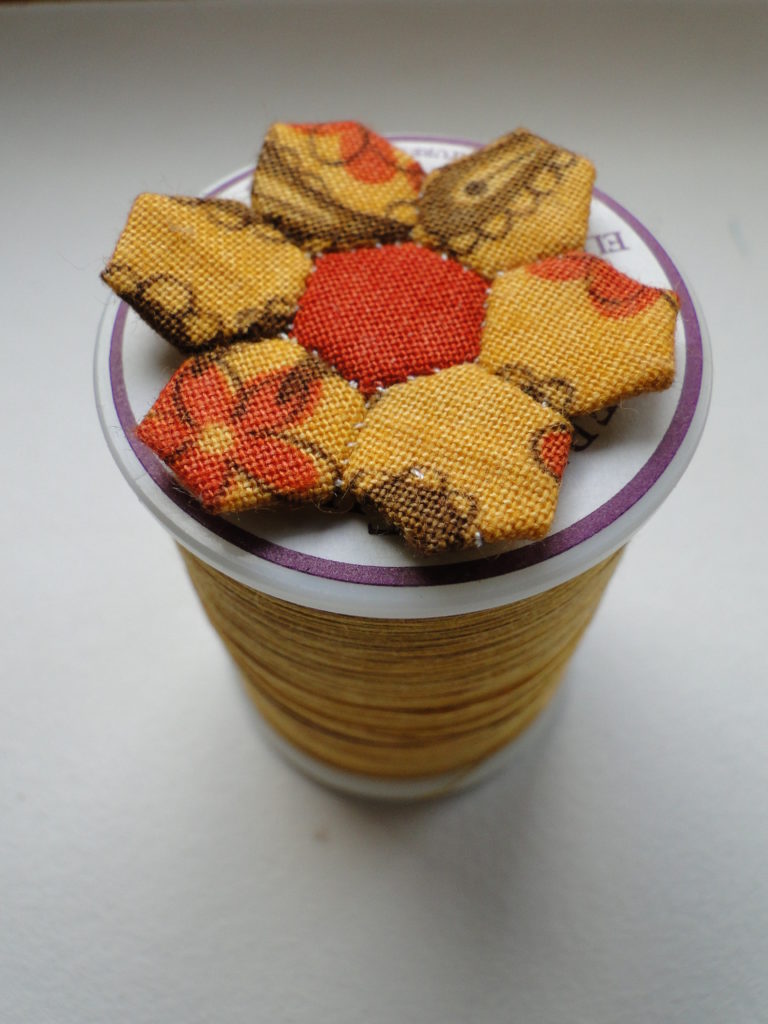 While I enjoyed making these I found myself wondering how I could use different shapes in my EPP creations; not the standard hexagons, pentagons, squares, diamonds etc, but more random shapes.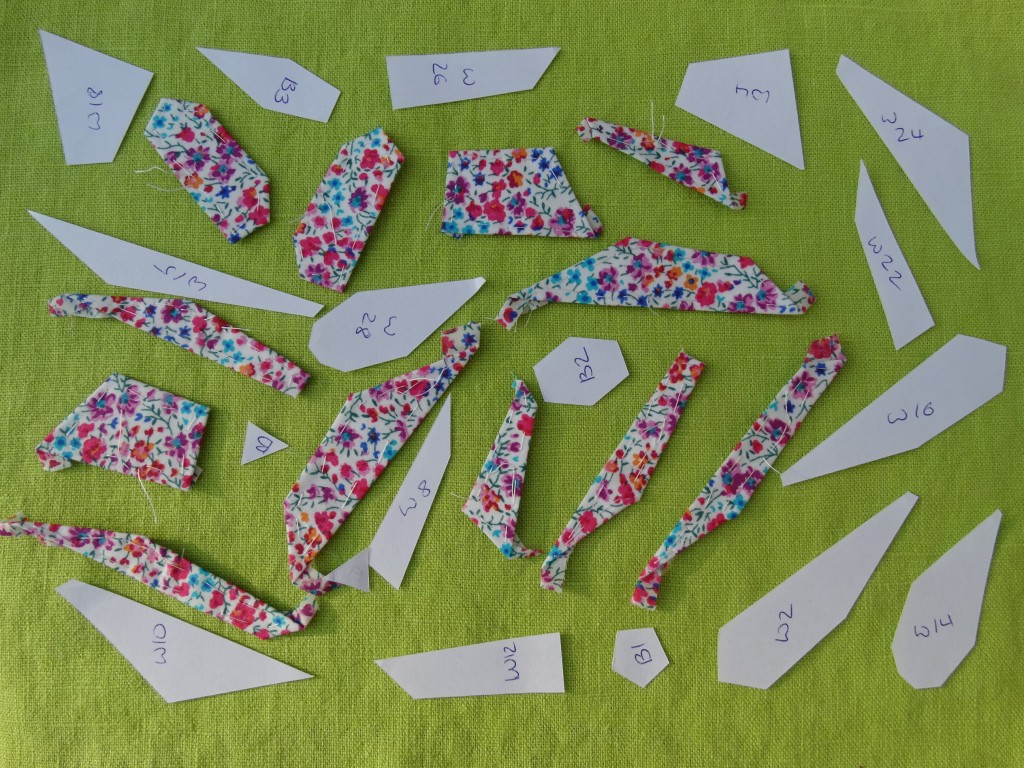 And so I began creating butterflies that were designed to be pieced using EPP techniques and then appliquéd onto fabric.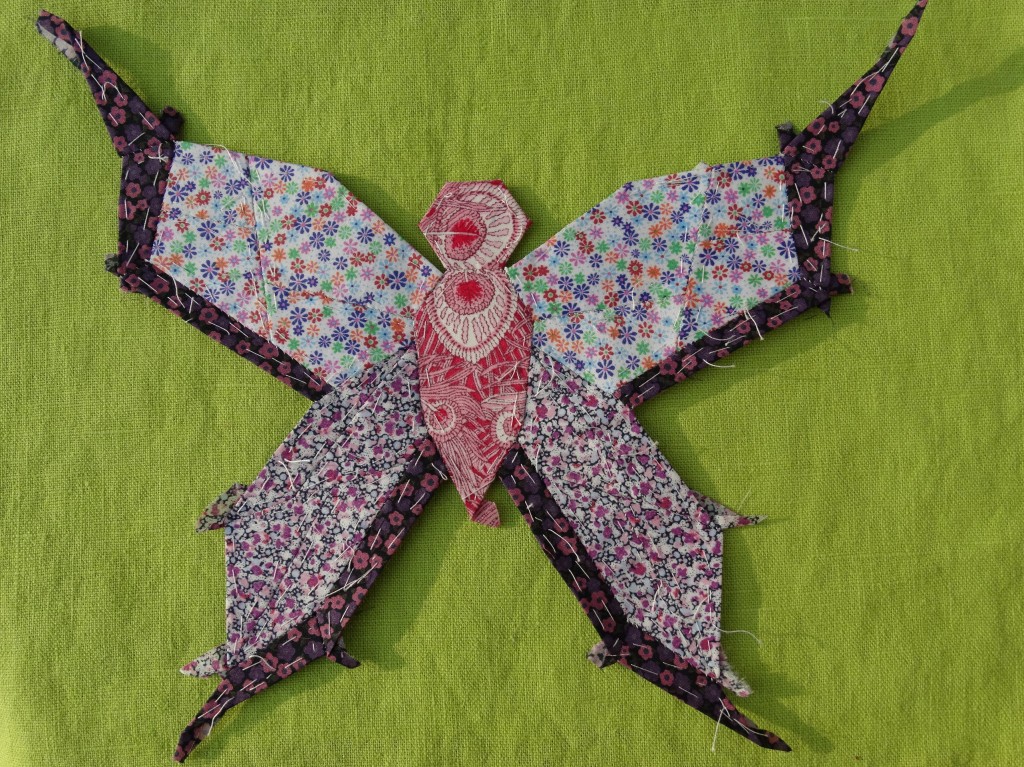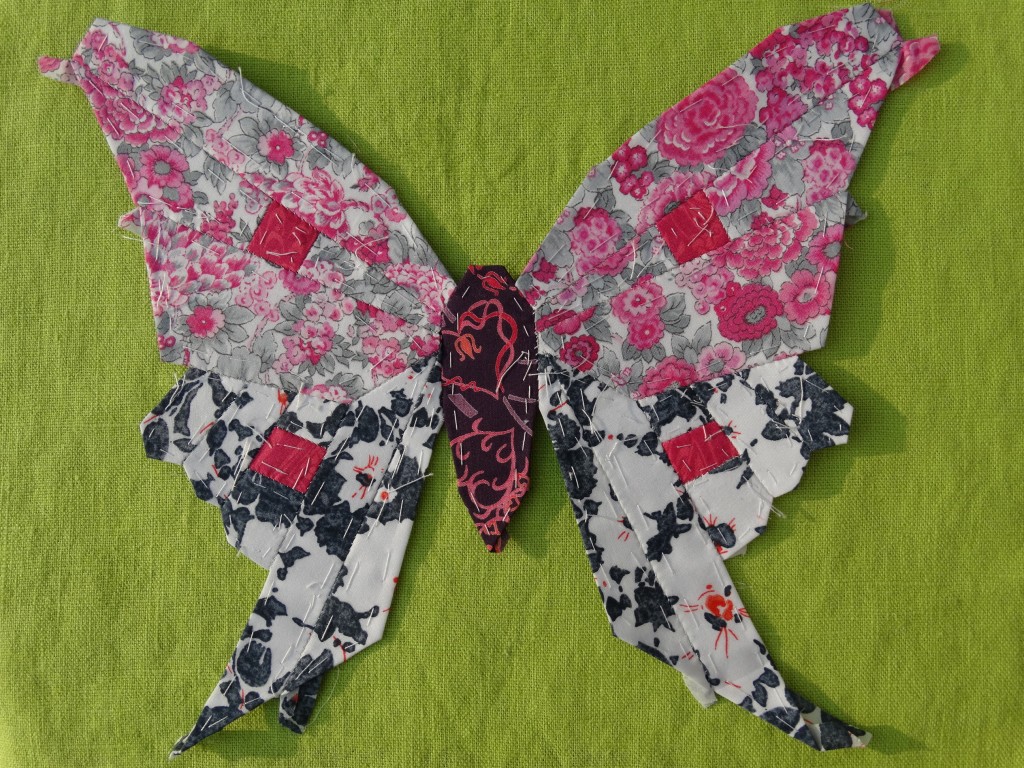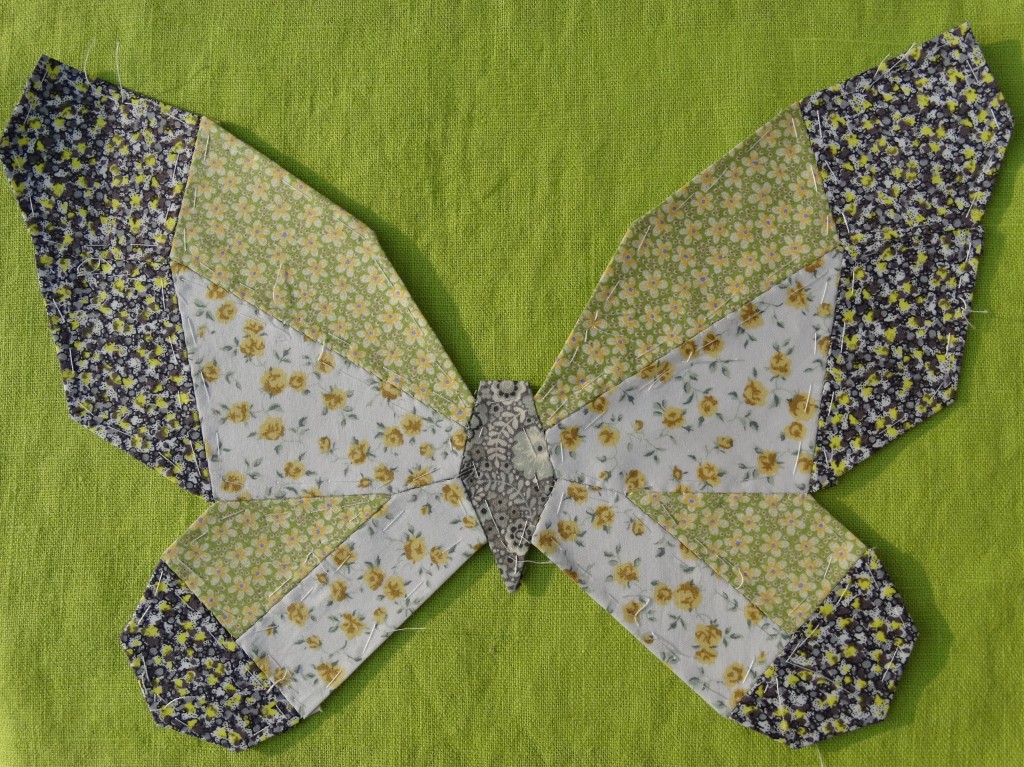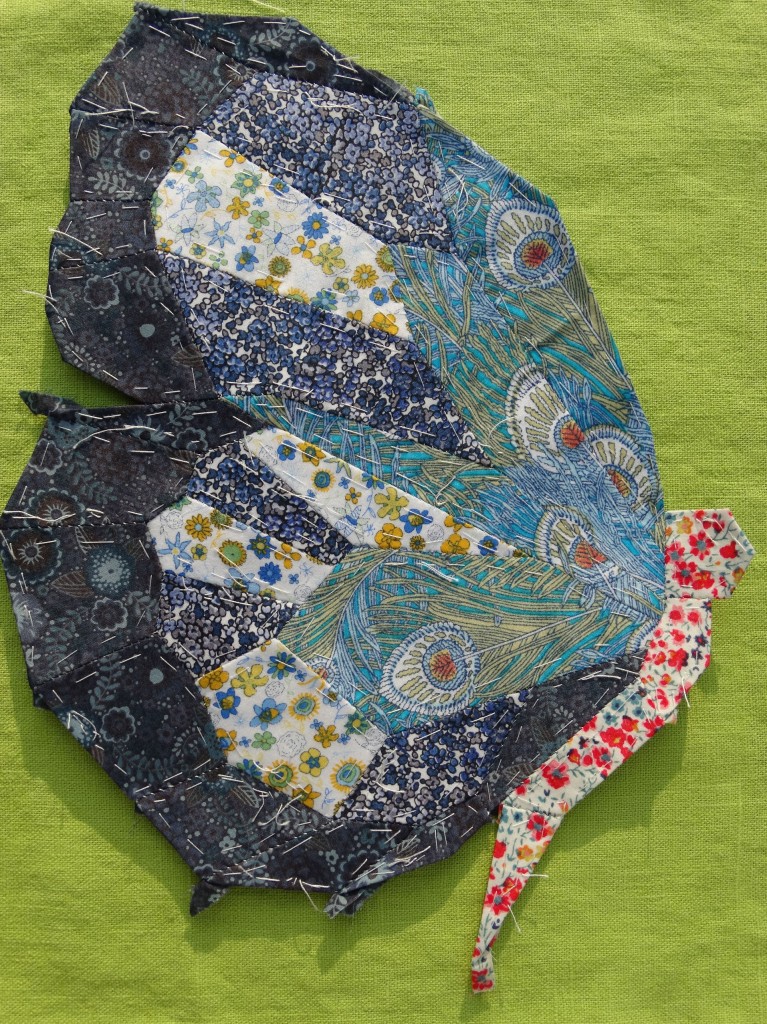 My initial designs were large, some measuring close to 12" high on completion but the designs were easily scaled and so with some reduction in size, and on occasion simplifying, I have made one of the designs in a variety of sizes to suit different projects.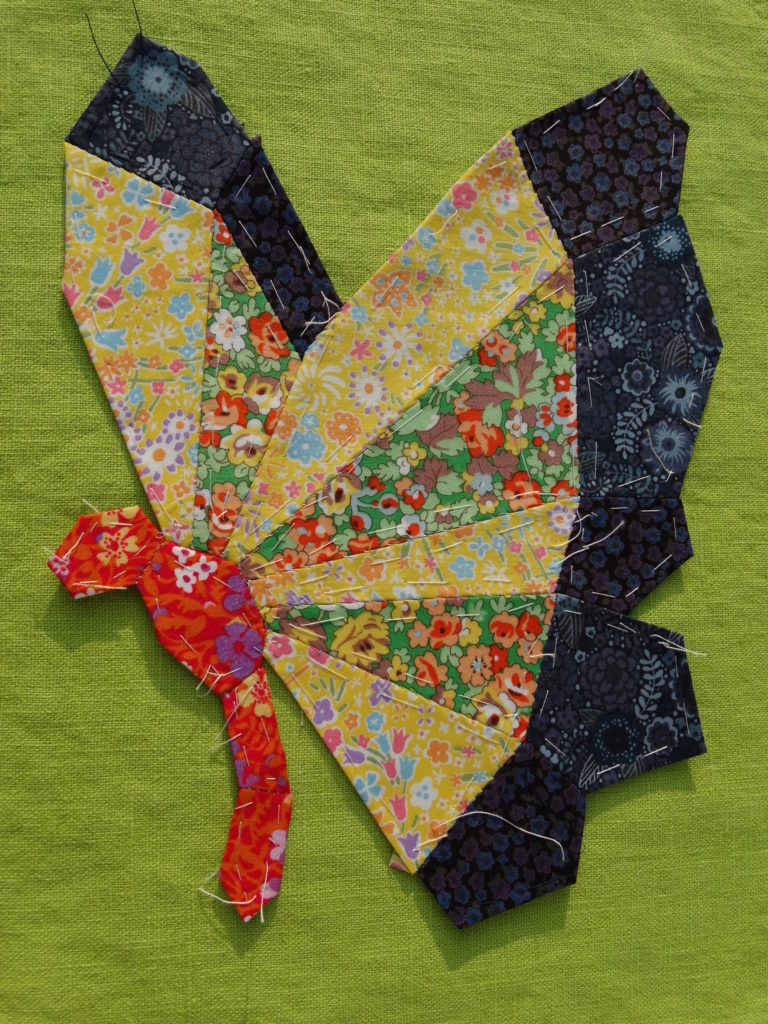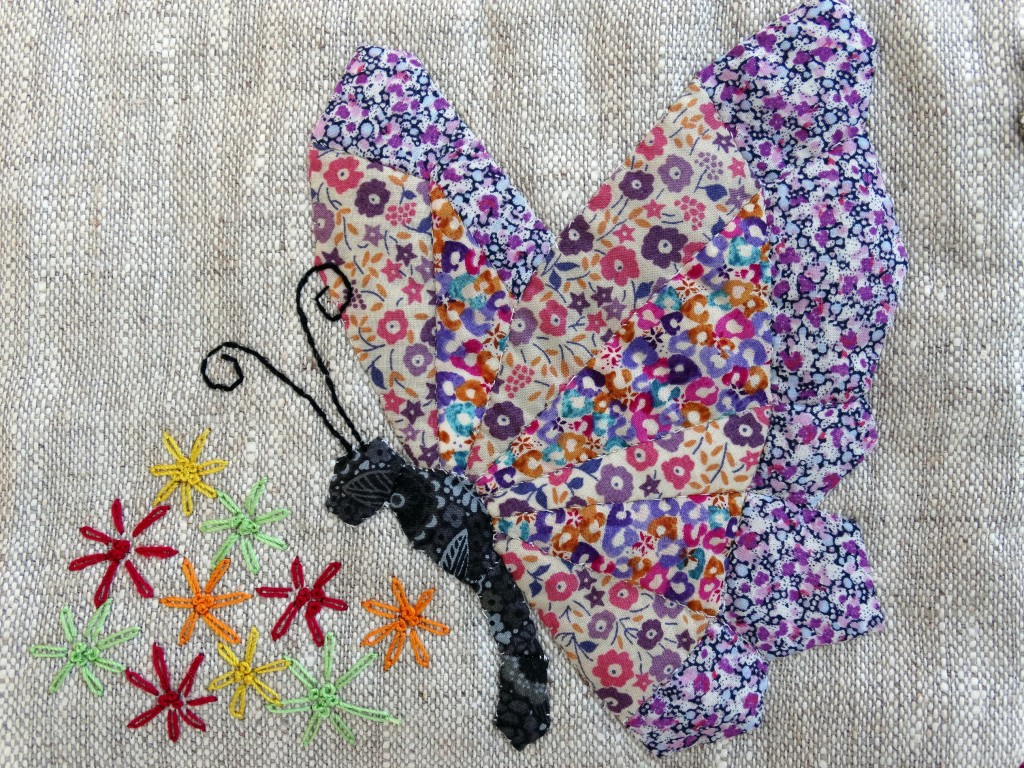 The most miniature of these, which are barely 3" high, were created for use on fabric artist trading cards which I am in the process of making for the current round of the Very Berry Handmade ATC swap.  It is these cards that perhaps capture best the vision I had when I first started designing these EPP butterflies.  A vision of a quilt featuring EPP butterflies fluttering above a field of blooms.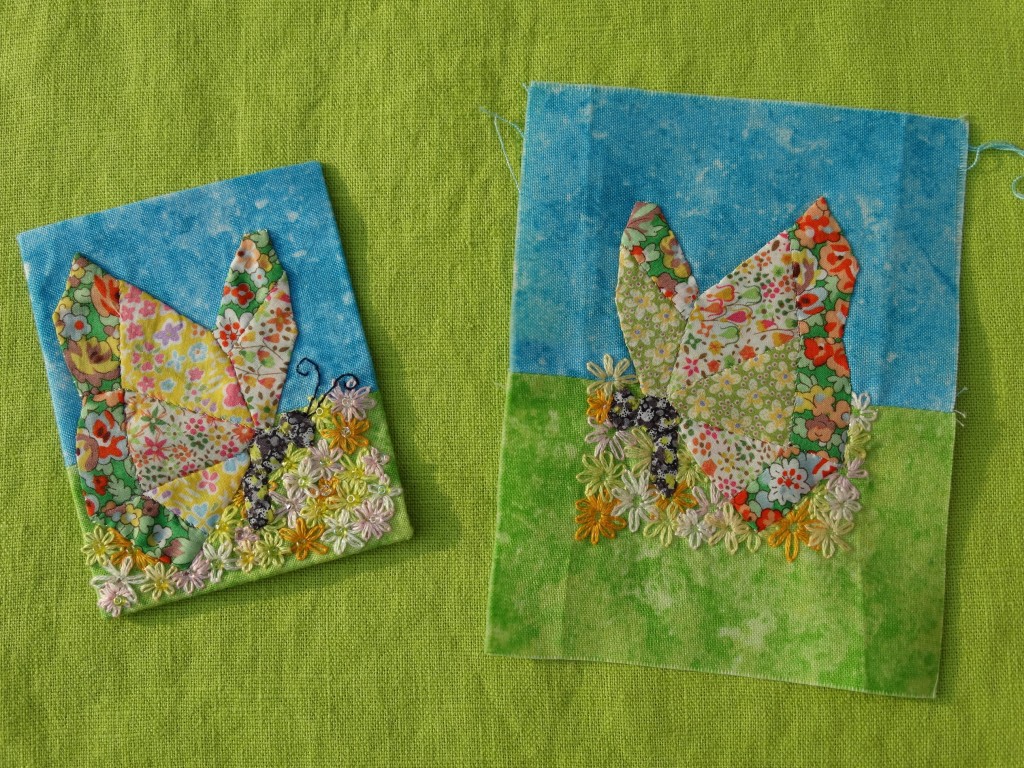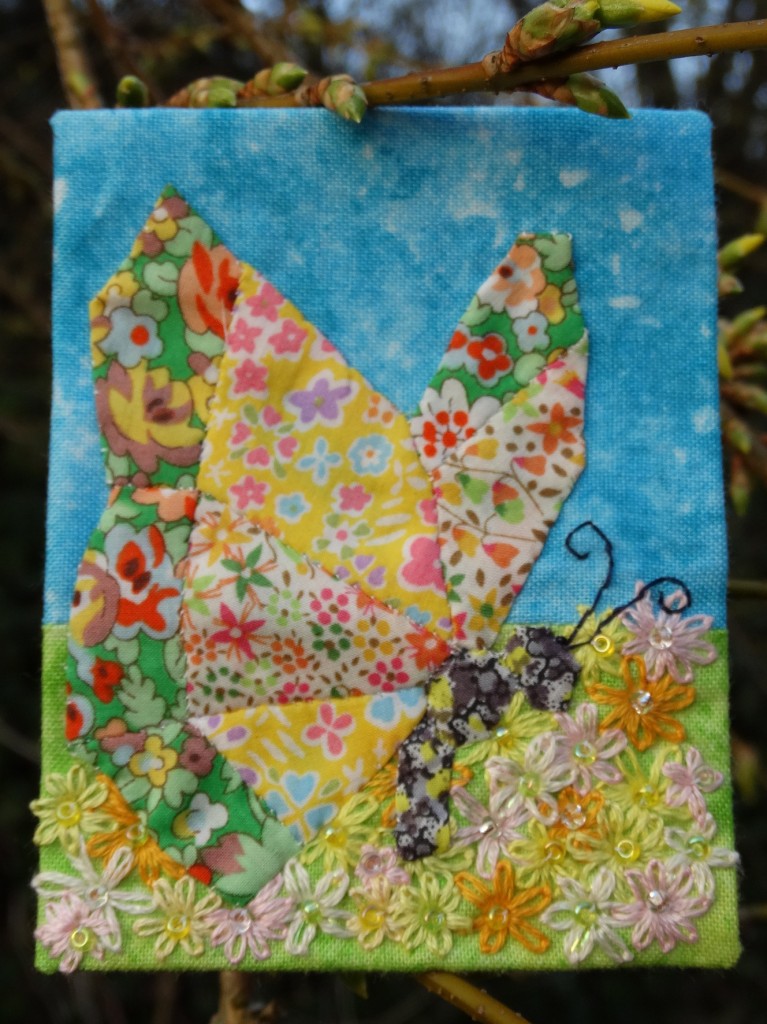 Not content to with just my butterflies I have also now started playing with other designs for EPP. I am currently working on a dragonfly design, looking at complex and simple options for the wing design.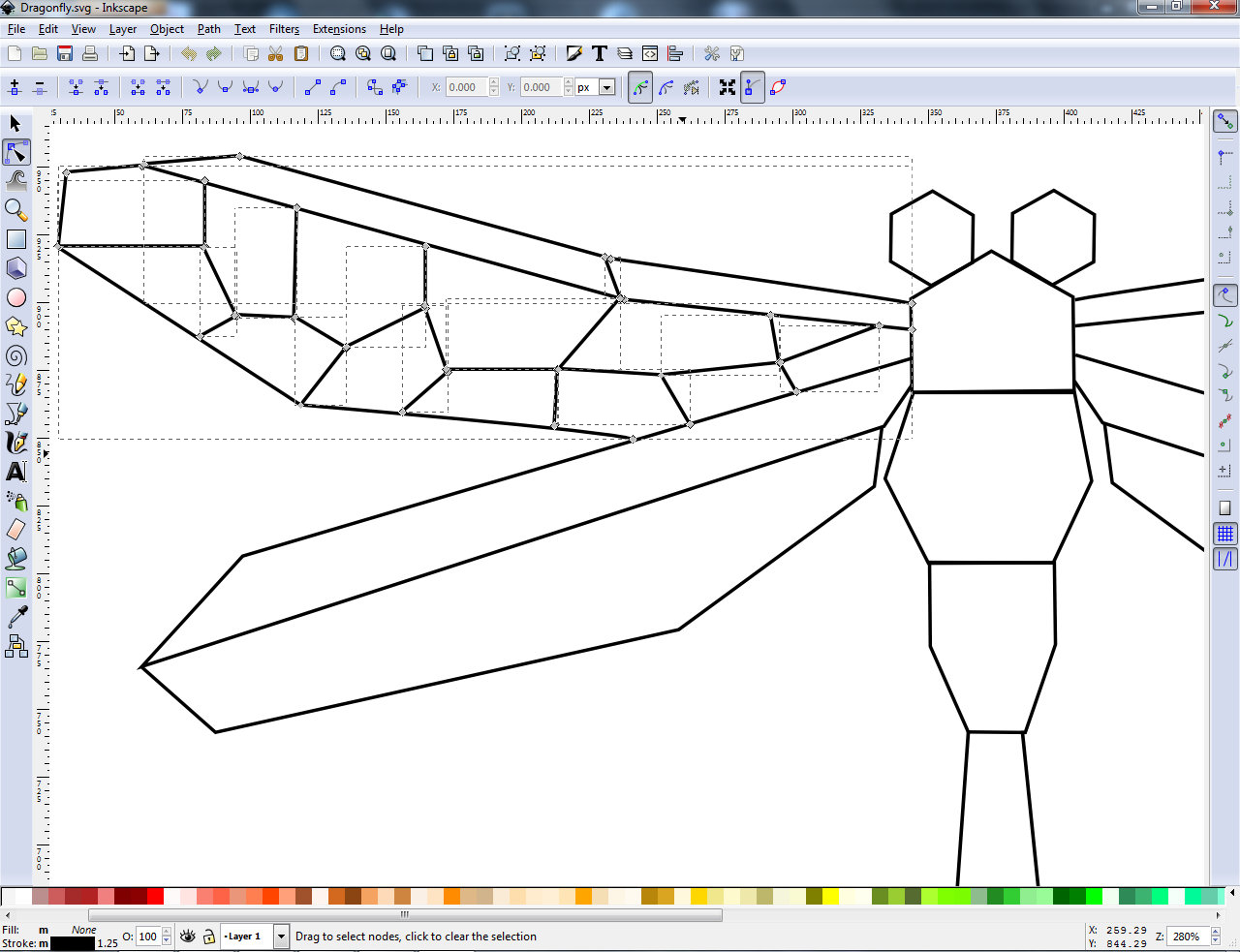 Another design that I am playing with is one for an EPP version of my QAYG blooms. While I find these easy to create by the QAYG method I think it would also be fun to make them using EPP and so I will try.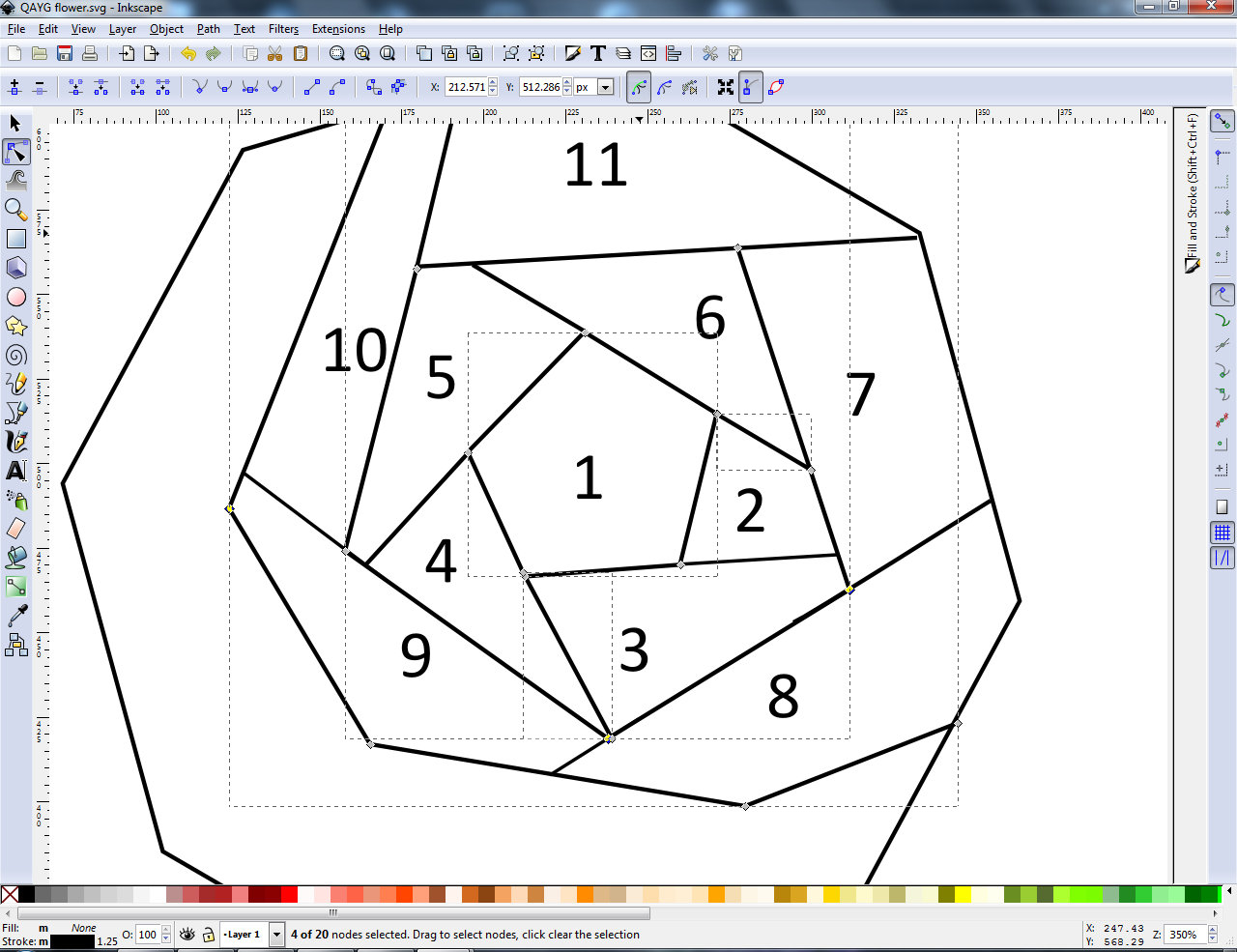 Again and again I find myself playing with designs, pushing the boundaries and taking little note of what may or may not be traditional or usual. I think that having the freedom and ability to do so is what impels me to keep creating.
Linking up with his month's "in hand" epp link party over at Splish Splash Stash.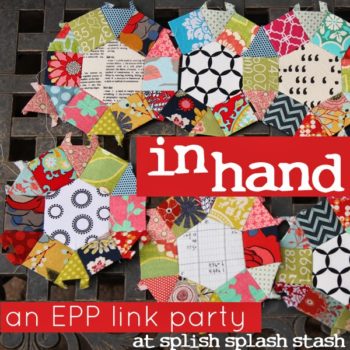 Save