My sewing space hasn't seen too much of me the past two weeks. It's spring holidays here which means my five year old is home from Kindergarten and we are all making the most of the beautiful spring weather that we've been having. Temperatures are unseasonally warm so instead of sewing we've been sowing. The boys have their own veg garden and I have reclaimed my greenhouse which was sadly neglected for over a year.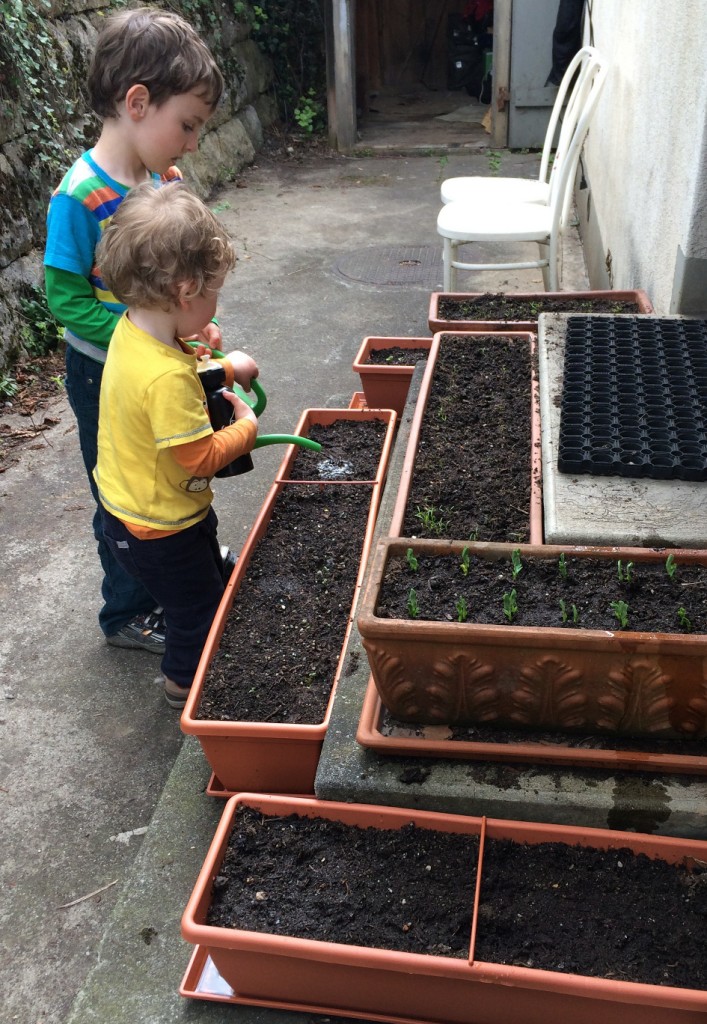 There have been trips to parks and the zoo as well as lots of playdates in the sunshine. All in all I couldn't have asked for a nicer couple of weeks. And although I've not got much sewing time I don't mind as there are only eight days to go till I head off on sewing retreat.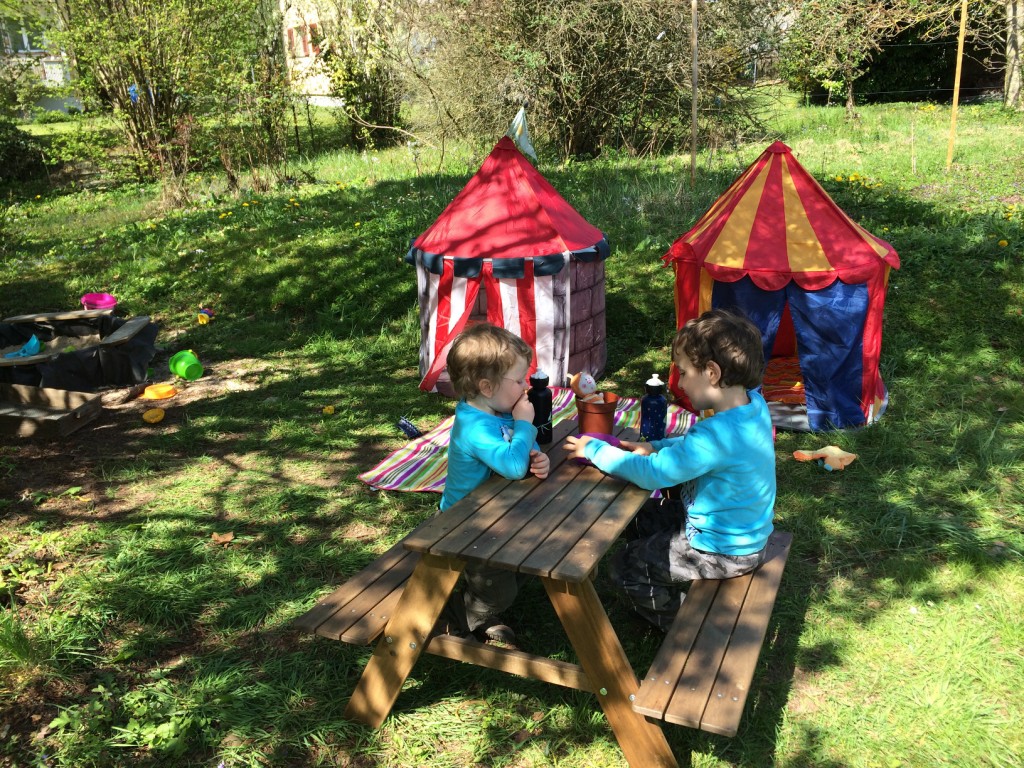 Now while I am mostly organised for said sewing retreat, the one thing I am missing is a good way to transport my sewing machine as I will be taking the train. I had a look for sewing machine bags but couldn't find anything I liked, or anythign that didn't cost the earth so I had a quick look online and came across a great tutorial on Sew What? by Debbie Shore. Being me I had a quick read through the tutorial, then went off to design my own bag based on Debbie's idea. As soon as I had decided I was going to make the bag I instantly knew what fabric I was going to use.
I've had this bundle of Keep it Sassy sitting in my stash just waiting on the perfect project and this is defintiely it. Sunday evening I quickly got measuring (my machine) and cutting into the fat quarters and started sewing the outer cover of the bag. That started to come together pretty quicky but then I discovered I was out of the fusible fleece interlining I wanted to use and so I had to put it all aside till I got to the fabric shop. Not to be idle I decided I would make a quick lined and reversible tote from part of the panel that came with the Keep it Sassy bundle. It is going to be perfect for packing one of the projects I want to bring on retreat.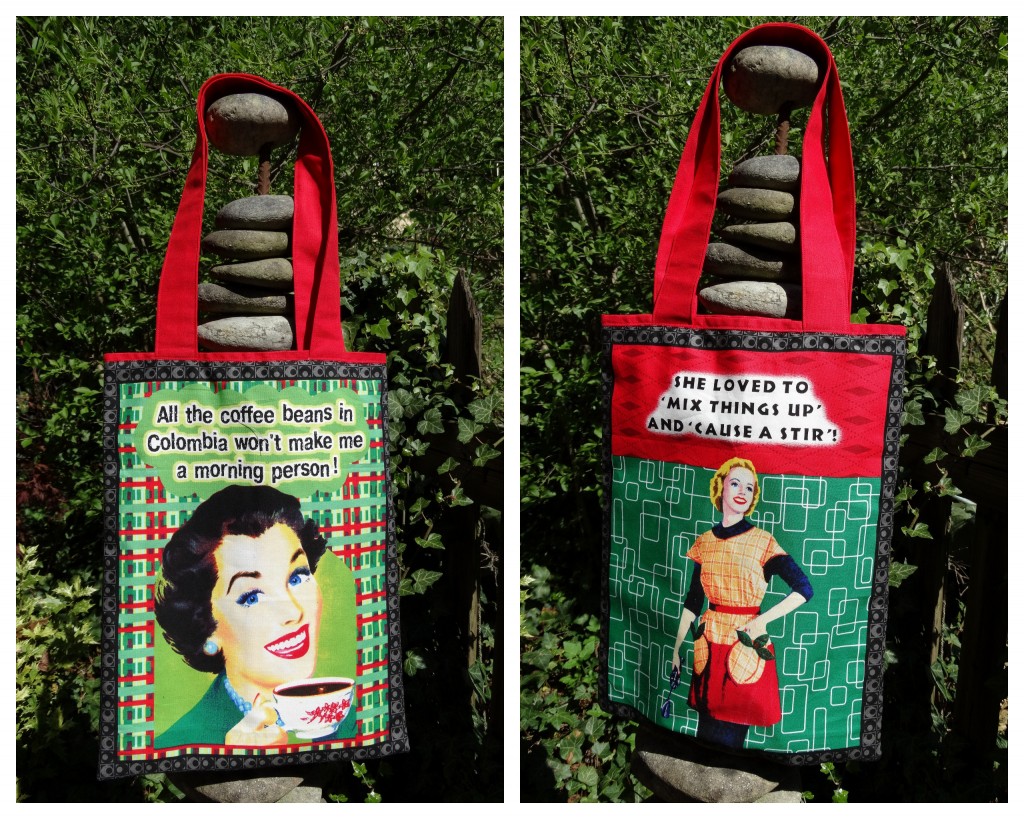 Although I got to the fabric store on Monday I've not had a chance to get back to the bag till now. I've finally added the fleece interling and straps to the outer cover and the zipped section is all ready to add.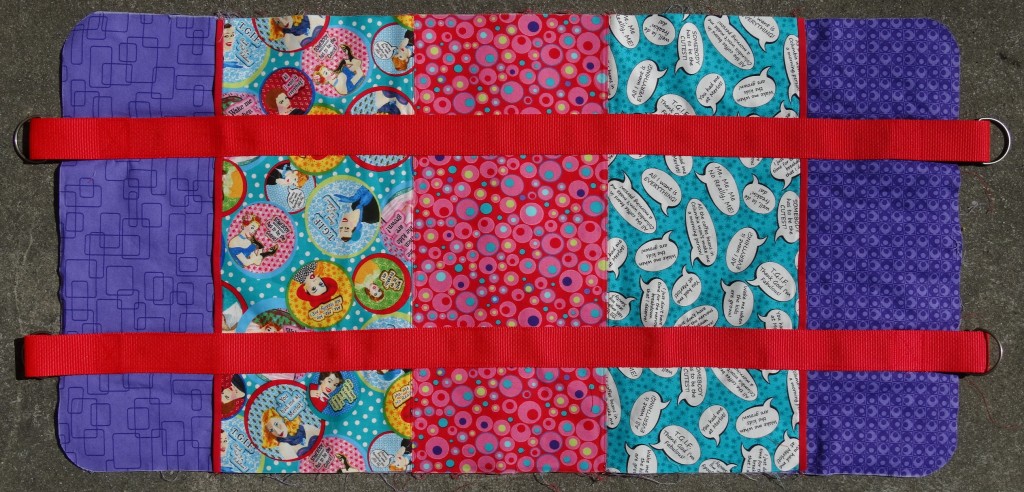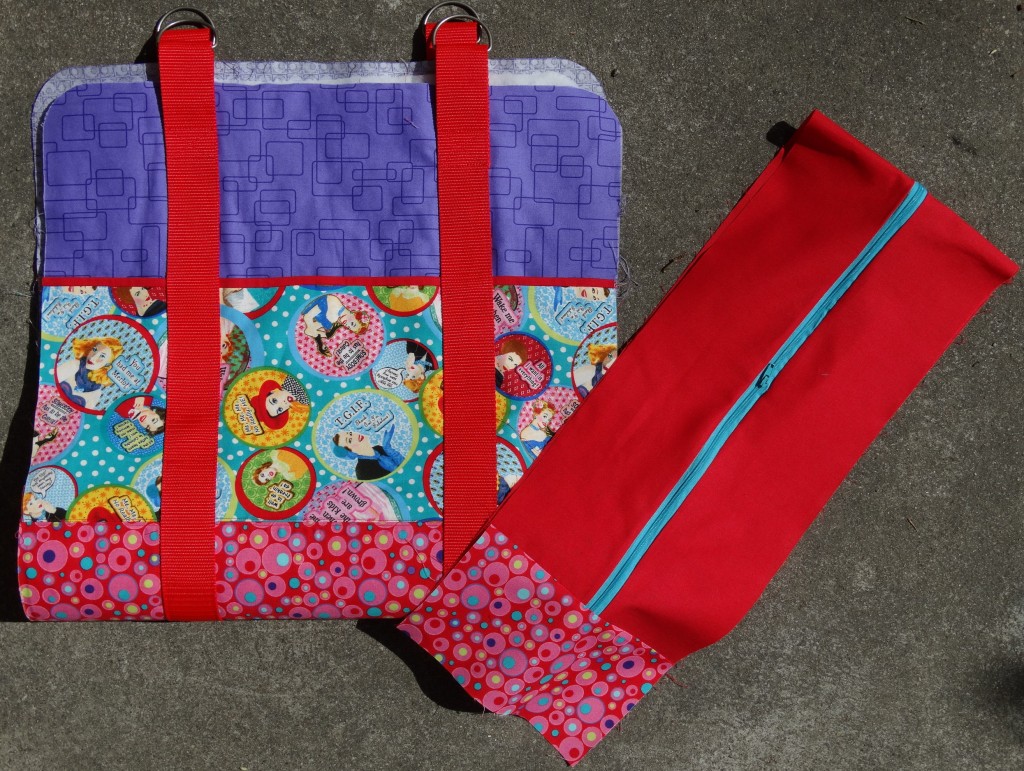 Isn't it looking wonderful already. These fabrics really are so much fun, I think I'll be using the rest of the bundle to make more bags, totes, buckets and the like. As we've more trips planned over the next couple of days I'm not sure I'll get back to finishing this bag till next week, but one way or another I'm sure I'll get it finished in time for my trip.
Linking up with Lee's Work in Progress Wednesday over at Freshly Pieced. Hope to see you there.