Hi, my name is Paula, and I have a Sun Print addiction. I am so totally in love with these fabrics from Alison Glass and find myself trying to use them as often as possible. As many of the projects that I work on are mini quilts or pillows I can thankfully stretch my little stash of Sun Print quite far.
Before my recent blogging break I had shown you a mini quilt and a pillow that I had begun working on for the Hand Pieced Mini Swap and the Big Stitch Swap respectively. I am sure that you are wondering how they both turned out so here they are in all vibrant glory.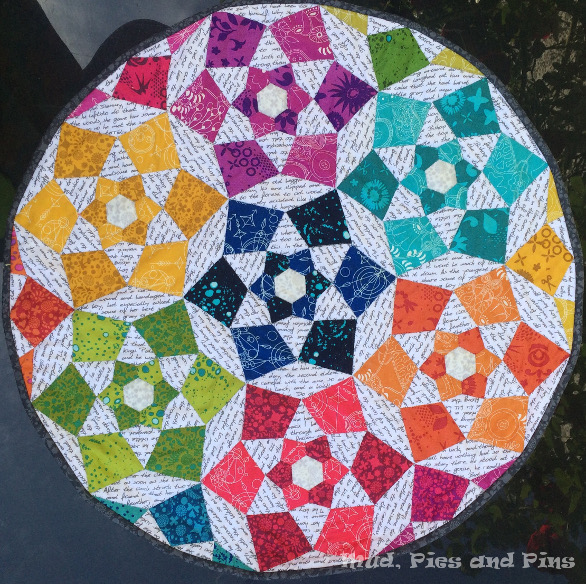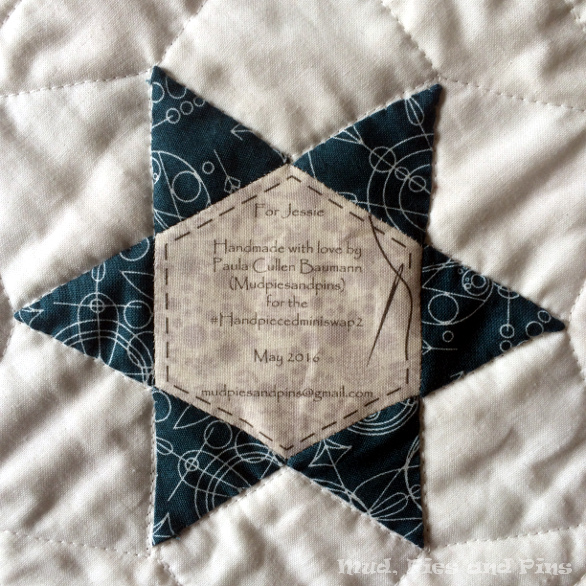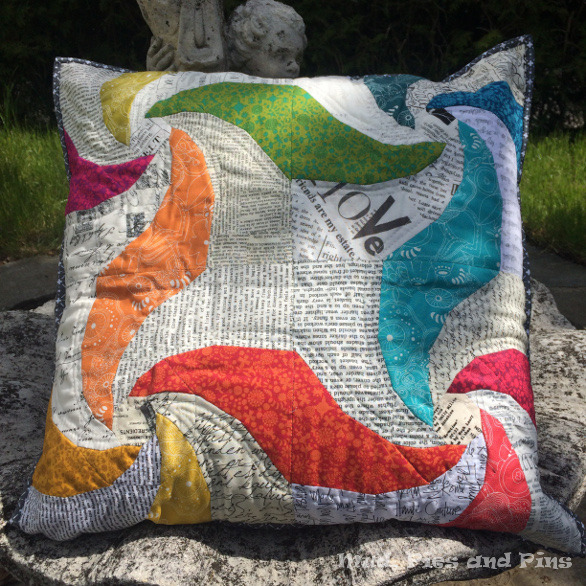 I have to admit finding it hard to send bother of their pieces on their respective journeys as I had fallen totally in love with the mix of Sun Print and texty fabrics in both, but send them I did and they were both delightfully received in their new homes.
I thoroughly enjoyed taking part in both of the aforementioned swaps and I was totally spoilt by the partners who made for me. In the Hand Pieced Mini Swap Kim (@kmj_creations) made me the most gorgeous mini featuring purples and aquas and it couldn't be more perfect.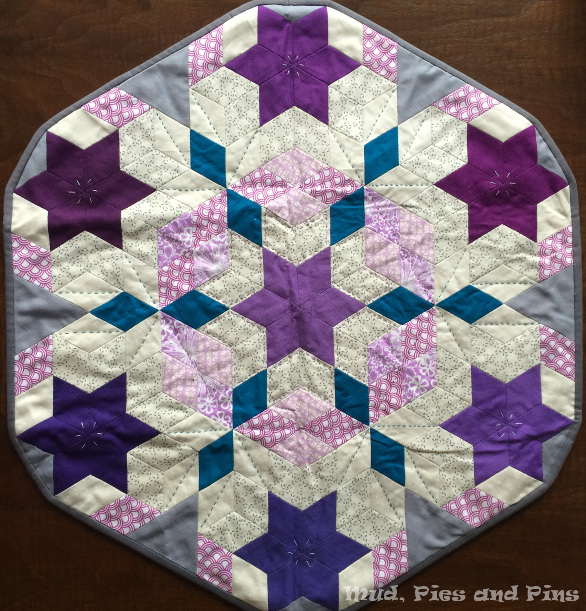 These are my favourite colours and together they are just divine. The piecing on the mini is just exquisite and the design is set of beautifully by the hand quilting. Kim also made the most gorgeous little tweed basket for me, perfect for holding clover clips (or other sewing supplies) and if that wasn't enough she filled up her package with some gorgeous purple fabric pieces and a package of shortbread. They are one of my favourite biscuits to enjoy with a cuppa and they was delicious!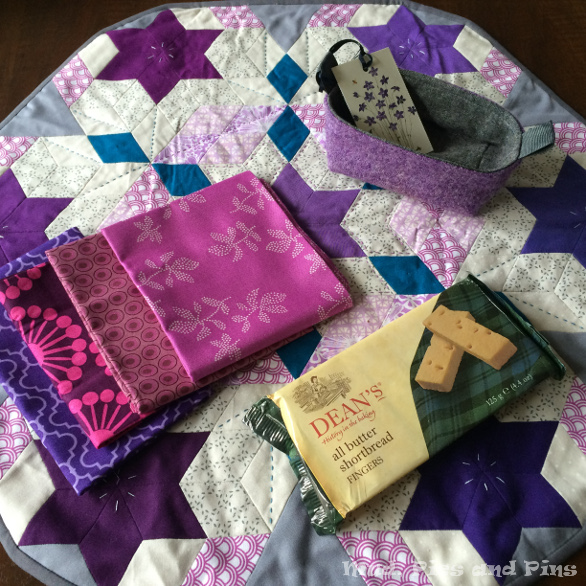 The package I received from Sarah of FairyFace Designs in the Big Stitch Swap contained a fun bundle of fabric scraps but the main star was the most stunning knitting needle case.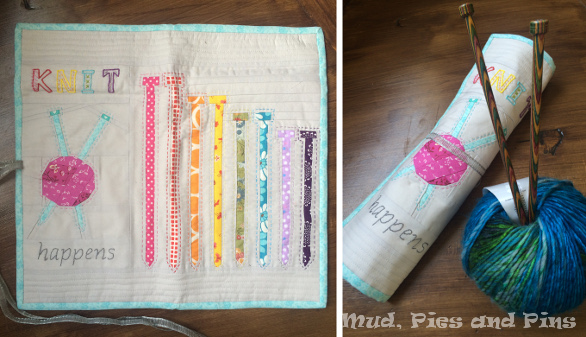 The design is so fun I just love the beautiful rainbow of fabrics that Sarah used to create it. Although I already had one needle case for the modern bamboo and wood needles that I have purchased myself of late, I was badly in need or a second as I also have a large collection of older knitting needles that I frequently use, many of which were inherited from grandmothers and great aunts. These poor needles had been living in some plastic bags till now and I am so delighted to finally have a good home for them. As autumn is finally making an appearance here I am slowly feeling the itch to knit again and I'm looking forward to really using my new needle case.
Since these swaps there have been a few more that I have completed. One of these was the Pillow Swap Four Seasons, which is a Flickr based swap. For the most recent Autumn round I found myself once more pulling out the Sun Print stash and working on some EPP.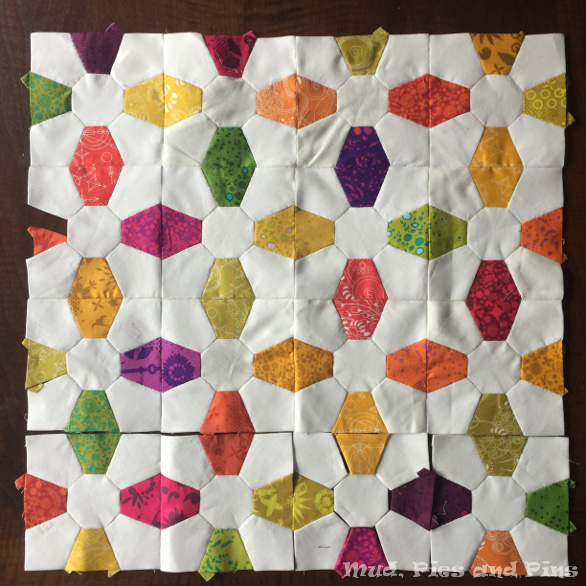 Unfortunately, I had to change track with the project when a minor finger injury meant I couldn't do any hand sewing for a couple of weeks and wouldn't be able to finish off the intended design in time for the swap. Thankfully I was able to machine sew a pillow that my partner was more than delighted with and the Sun Print EPP pillow, well that one is probably going to Patchwork in the Peaks with me this weekend to get finished, and then it's off to live in the mountains where it will I will still be visiting it regularly and enjoying it every time I escape to the hills for some alpine fun with the boys.
Save