… there was a bear called Barnaby.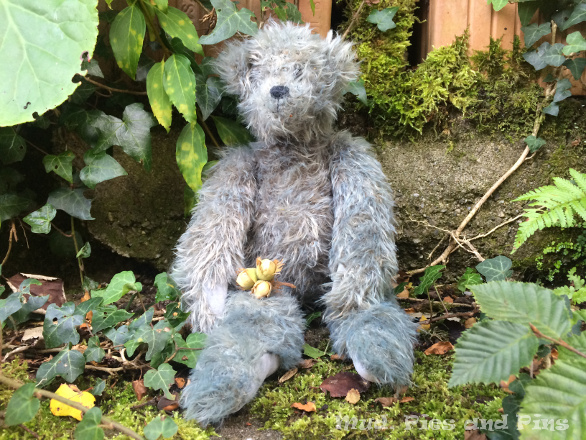 Barnaby was a crocheted bear, fully jointed and full of fun. But he was all alone and in need of some company.
And so it was that after a few evenings spent crocheting Pingping the panda became Barnaby's first friend.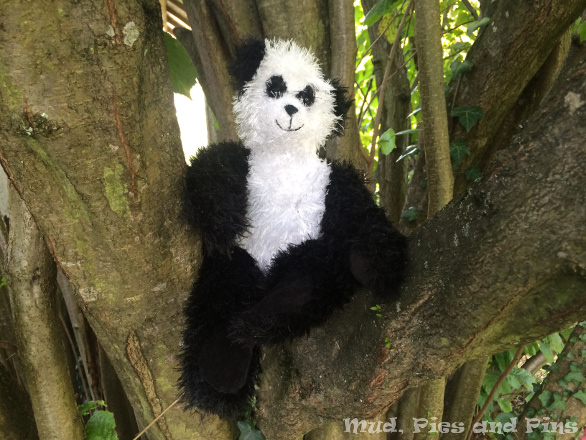 Now these two boys were full of mischief and so I decided they needed someone a little more serious to keep them in check. Theodore the musical mohair bear soon came to keep them company. He was the biggest bear, but far from gruff. One press of his tummy and he played a pretty lullaby for all to relax to.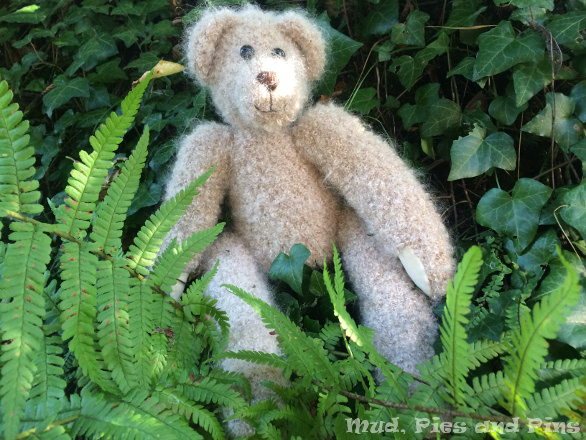 But of course three boys were determined to have even more fun than two and there were plenty of adventures to be had.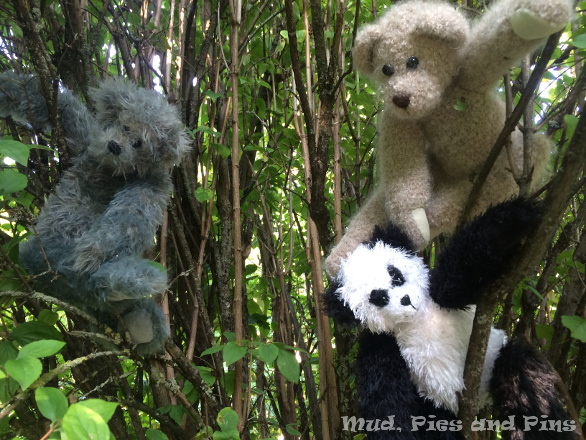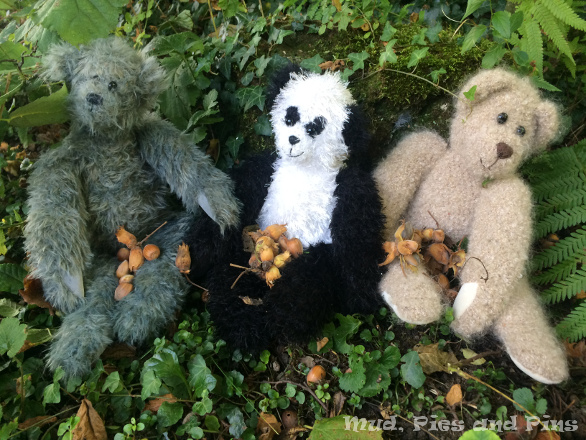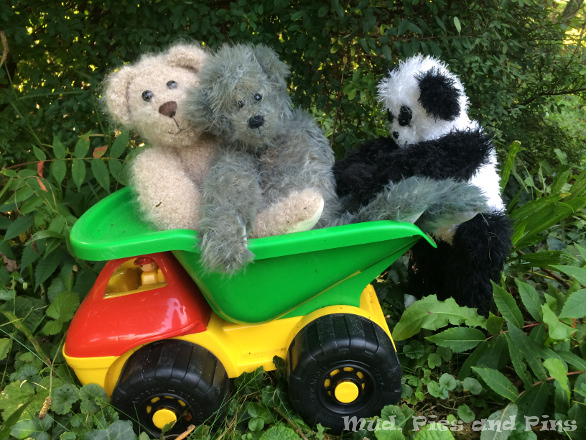 And so one evening I hatched a plan. I decided that what these boys really needed was a little lady to keep them from getting up to too much mischief. I ditched the crochet hook in favour of the sewing needle, replaced the wool with some Liberty patchwork.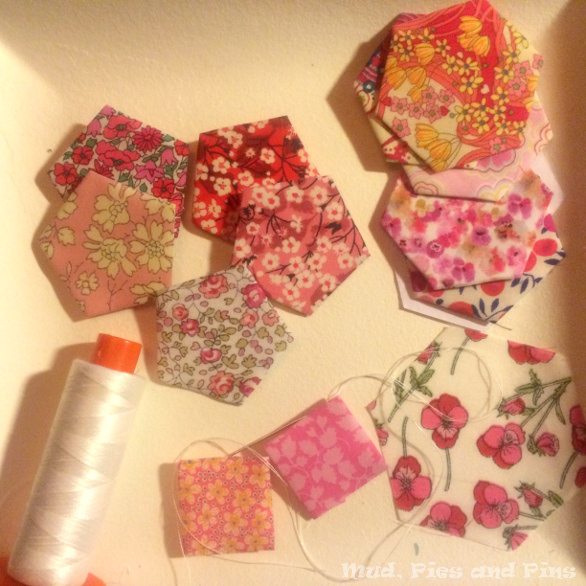 It wasn't long before I had the makings of a little bear coming together.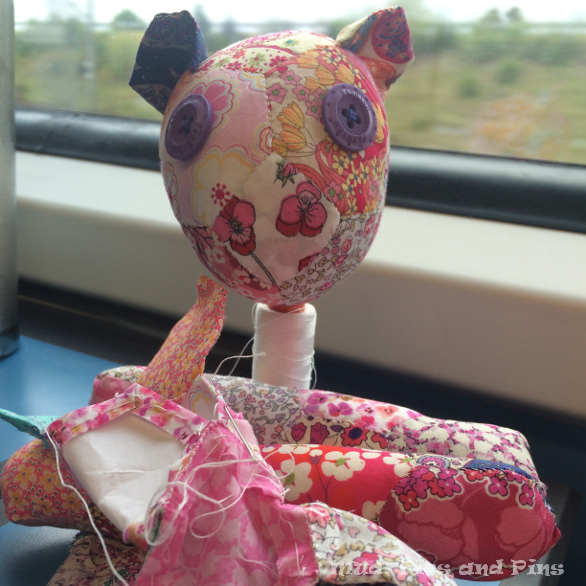 I must admit there was much ripping and replanning but after a week or so of sewing Saoirse bear was finished.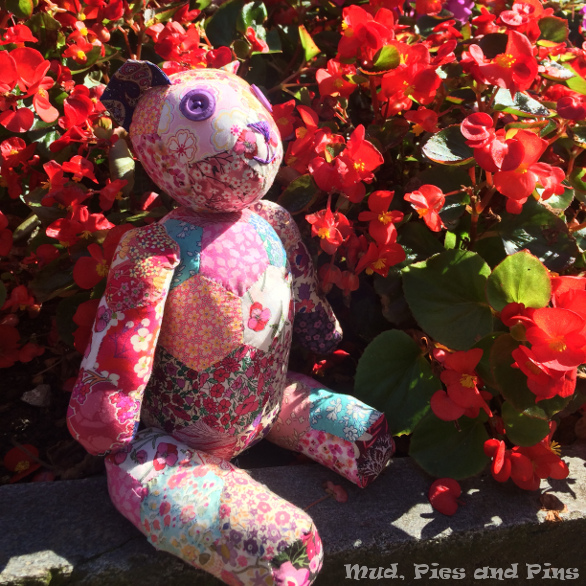 This little lady was fully created using English Paper Piecing (EPP). The original idea came from a crochet pattern by Heidi Bears. I reworked her original head pattern to make it suitable for EPP and then created the body and limbs to my own design. Like her crocheted brothers she too is fully jointed which means that she has two different looks depending on which side of her body is facing forward.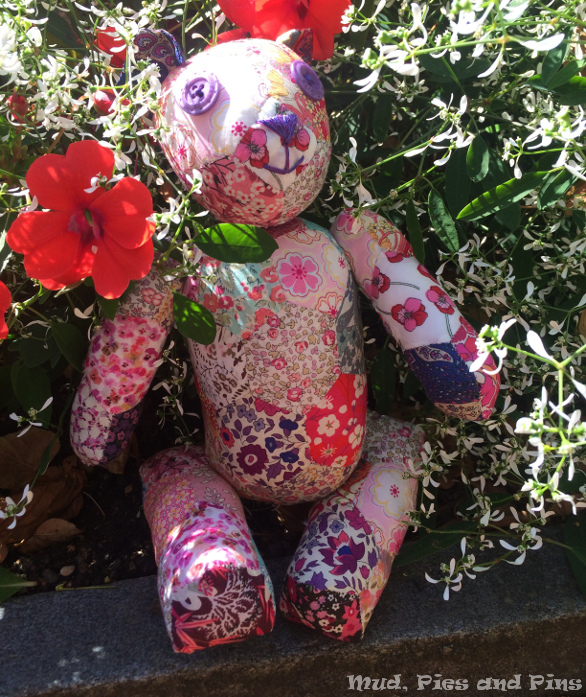 I'm not sure yet whether or not she will have a calming influence on her older brothers, but one thing is for sure: this little cutie is definitely a happy addition to the family.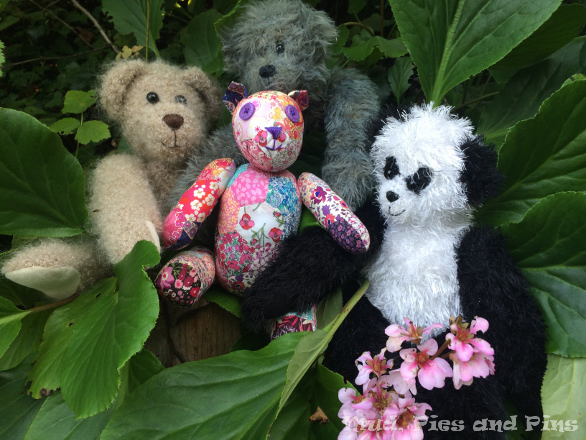 Linking up this latest finish with TGIFF which is over at Quilt Matters this week, and with and Conessions of a Fabric Addict's Can I get A Whoop Whoop.