I added a few more lovely fabrics to my stash this week courtesy of a gift voucher I received for my birthday a few weeks ago for Fabric.com. I couldn't resist the designs and  colours of these Beechwood Park prints by Jenean Morrison for Free Spirit.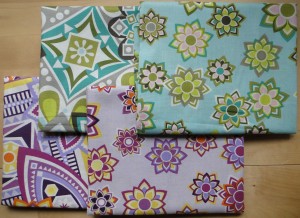 I also added a few blenders to the mix. They match rather well with the Beechwood Park fabrics, but more importantly they add something new to my slowly growing stash of blenders. In the past I've been guilty of really only buying groups of fabrics from design lines. Now I am trying to stock up on more blenders and random mixes and challenge myself more to mix and match my own combinations of fabrics.
Linking up with Sunday Satsh over at Finding Fifth.