I've had a busy week creating but all of my creations are still under wraps, for another few hours at least. Today my sister gets married. During the past week I've finished making the bridesmaids dresses for myself and our other sister and made myself a small matching bag. I've also iced the wedding cakes and make themed cake toppers. Hopefully I'll get a chance to share all these creations with you next week.
Before the excitement of our afternoon and evening of celebrations I thought I'd enjoy a moment of calm and share some of the recent additions to my stash. I've been adding some nice purples and pinks lately. This months batik fat quarter bundle from the Fat Quarter Shop was called Elderberry Jam and is rich in purples and pinks: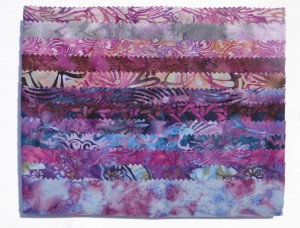 I recently discovered Very Berry Fabrics through facebook. Ali, who also blogs over at Very Berry Handmade, stocks some beautiful Liberty fabrics and I couldn't resist purchasing a few. They arrived in these beautiful little packages: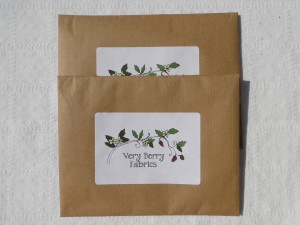 My ordered contained a lovely selection of purples and pinks: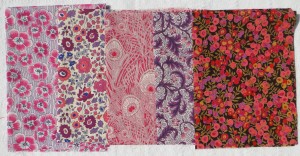 as well as a few fabrics featuring blues and grey: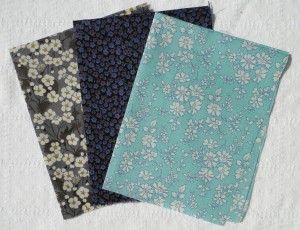 I think I'll use these in a cushion/pillow.
My last addition were a couple of locally bought fat quarters. I think all three are Benartex fabrics although I'm not 100% sure. I must admit I rarely buy fabrics locally because of the cost but I couldn't leave these three behind when I spotted them in a local craft store.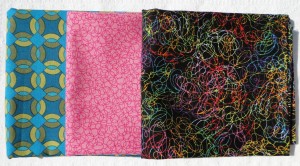 Linking up with Sunday Stash over at Finding Fifth. Hope to see you there.