I've already posted about my participation in the Sweet Pouch Swap that was hosted by Alyce over at Blossom Heart Quilts. Well on Friday this lovely pouch arrived in the post for me from my partner Lynne.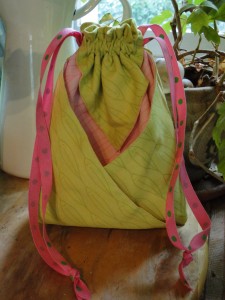 Isn't it just the cutest?  It's definitely a big hit in my house. I love it and as soon as my eldest son, now 5, saw it he wanted to know if I could make him one too. Thankfully Lynne had posted a link to a tutorial on her blog and I also stumbled across this one a few weeks ago so I'll defintiely be giving them a try.
Of course no sweet pouch swap would be complete without some sweeties. My pouch came filled with these lovelies. Yum Yum !