Last month I joined in the EPP Necessities SAL over on Instagram. I decided I would make myself a project pouch for the sew along, and designed an EPP Daffodil block to feature on the top cover of the pouch.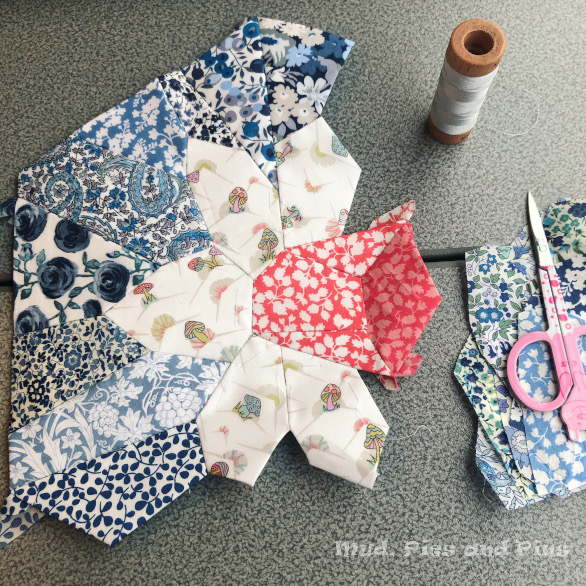 I am sure you are all well aware of my love of Liberty fabrics so it will come as no surprise that the original block and project pouch featured Liberty fabrics.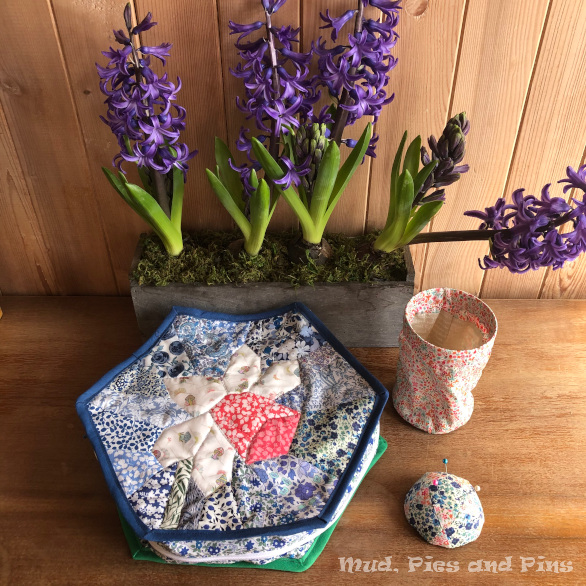 Several people asked me if there was a pattern available for the block and in drafting it out properly I thought it best to also trial it in regular quilting weight cottons. Needless to say I quickly reached for one of my other fabrics favourites for this second version – Alison Glass's Sun Print fabrics.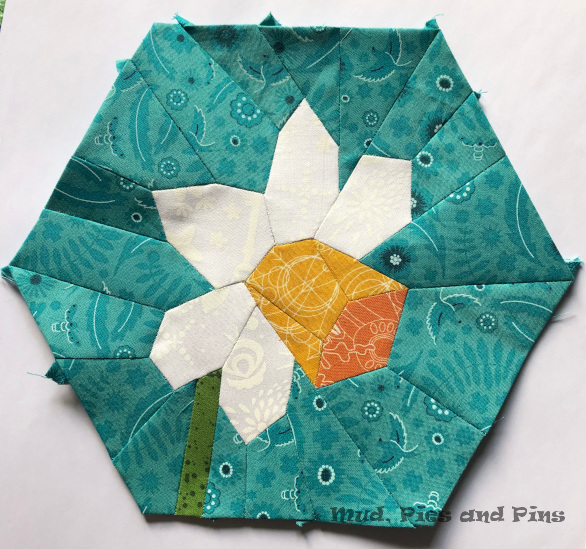 I quickly fell in love with the vibrancy of this new daffodil and it wasn't long before it was joined by a few companions. I am quickly getting addicted to making these blocks and see myself perhaps adding a few more flowers to join them in time.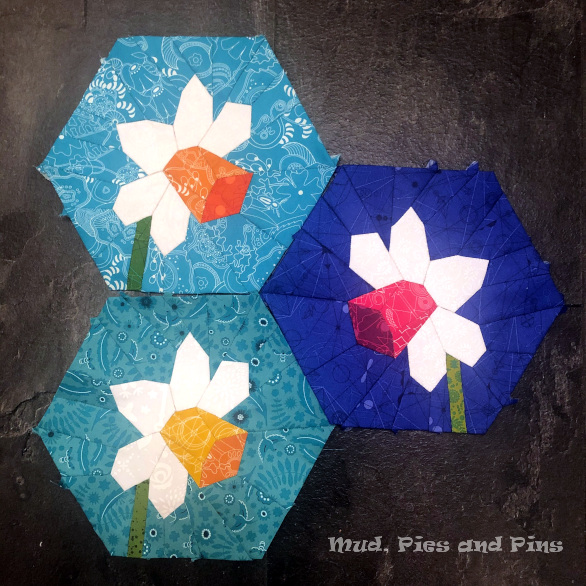 If you would like to make your own EPP Daffodil then you will find the pattern over on my Payhip store. The pattern gives instruction on how to make a 5″ hexagonal block and a square 10″ block featureing the daffodil.
The pattern is free to download till the end of March with the code SpringSewing2021. I hope you'll give it a try and I look forward to seeing what you make with it.