For my eldest today is the final day of Kindergarten before the Chrismtas holidays. Although probably not a common practice here I decided we would make something small for him to gift both his teacher and his bus driver to thank them for all they do.
After a quick browse round my sewing space we cathered together some Michael Miller Garden Pindot in Snow, scraps of Carrie Bloomston's Collage Texture in Gray, and assorted buttons in green and red. To those we added some craft glue, and a couple of Tolsby picture frames from IKEA.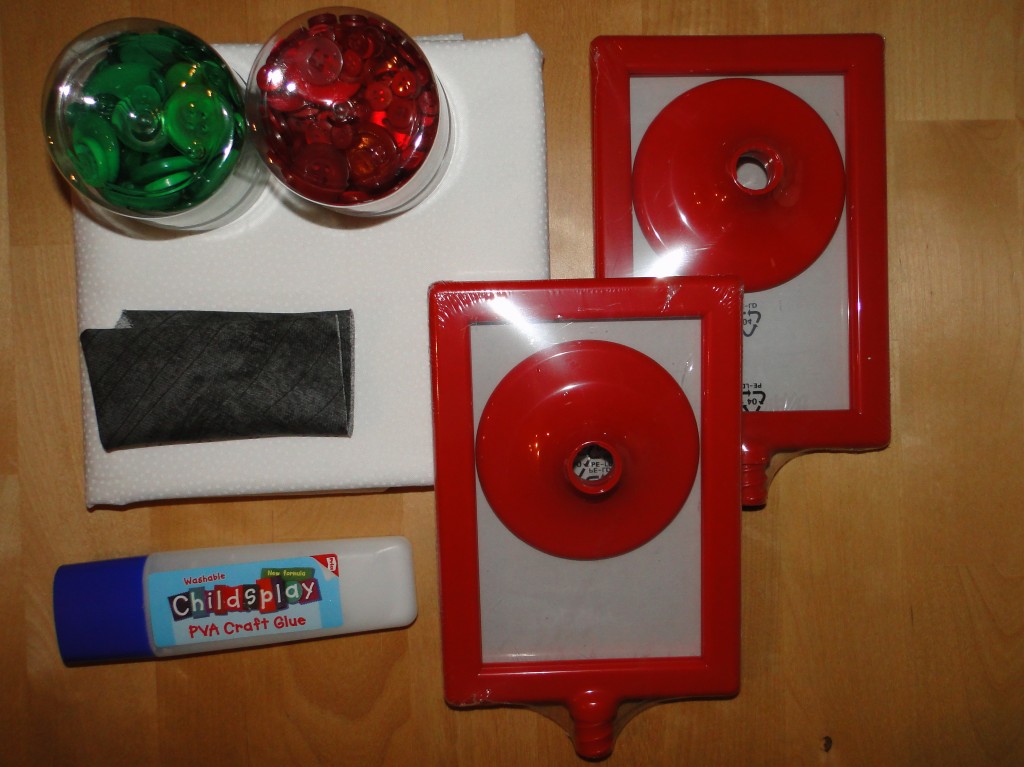 The Tolsby frames are designed to hold a picture 4×6″ in size so we started by cutting a piece of plain white card and a piece of pindot fabric in this size. I used some fusible web to add a tree trunk cut from the gray collage fabric onto the pindot background and then we painted one side of the cardboard with craft glue and stuck the fabric on top. Once dry we placed the card into the frame and proceeded to glue on a selection of buttons in various sizes in the shape of a triangle to form the body of the tree.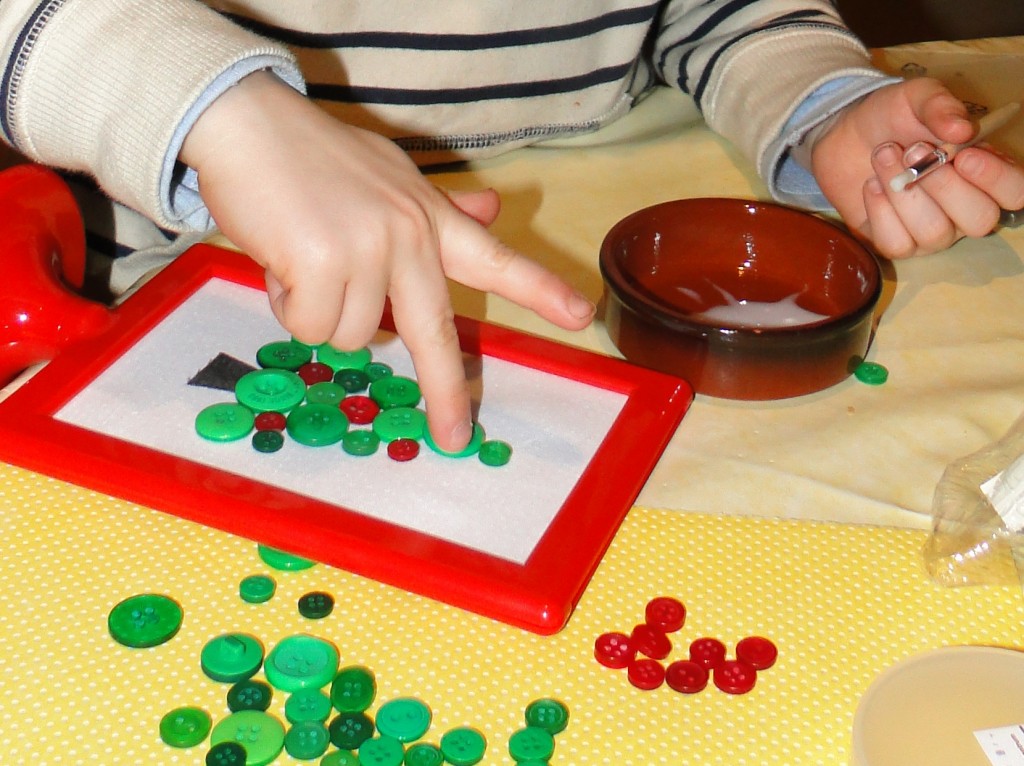 The end result was a couple of very lovely Christmas trees, which will hopefully be much enjoyed by both his teacher and his bus driver. I must admit I would really love to keep these button trees for myself and I have fallen in love with them but we can always make in the future and in the meantime I will get to enjoy the little candle arrangement in the picture which my son made for me in forest playgroup.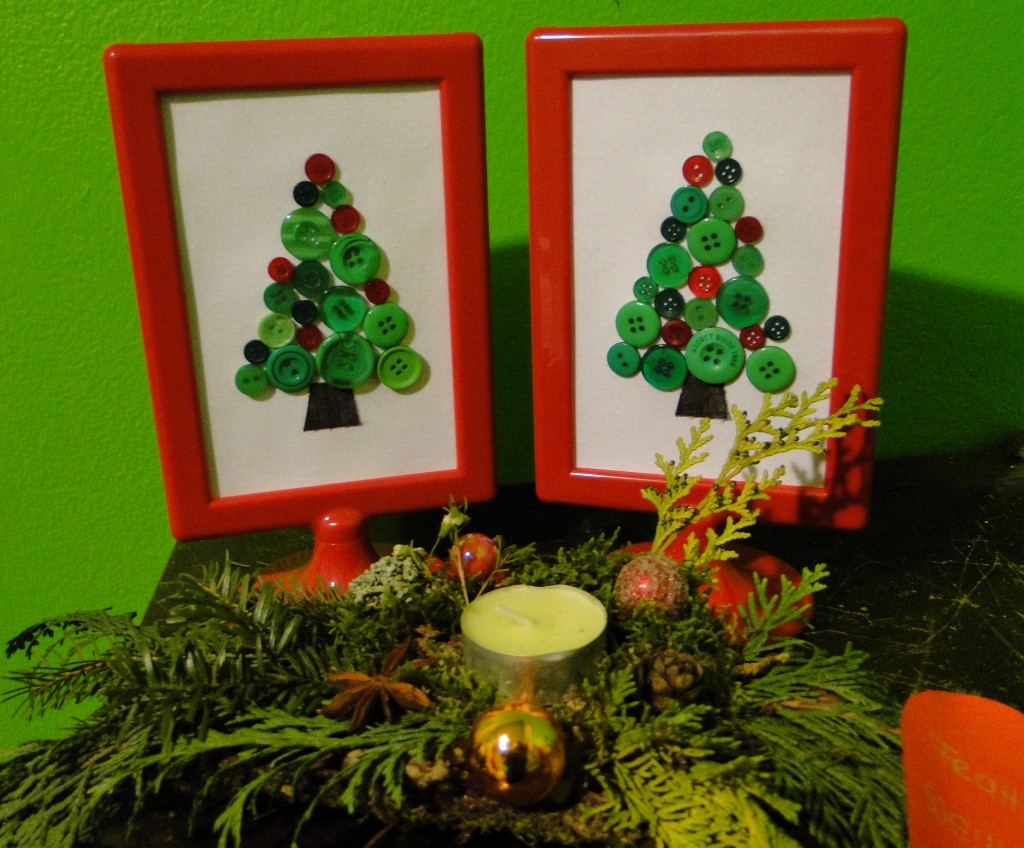 I think there will be plenty more of these projects in our future. I've come across all sorts of great ideas for button art on Pinterest, and in the Tolsby frames these will make wonderful gifts. The other plus about the frames is that they are open on both sides so no reason not to pop a drawing or painting by or photo of one or both of my boys in the frame with the button art to make it into a really personal gift.